The Hague Hacks Festival 2019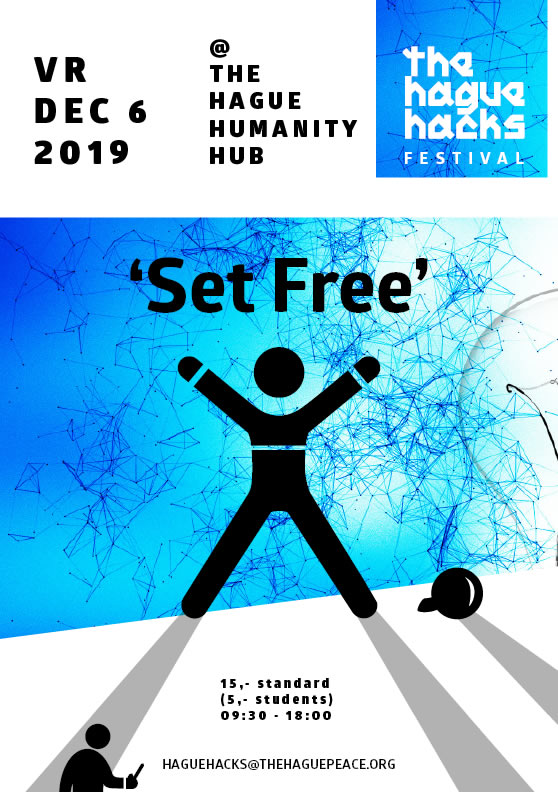 Date: December 6th 2019
Place: Humanity Hub, The Hague
Price: Regular: € 15,- / Student € 5,-
The theme for this year's festival is 'Set Free: Tech to Empower Human Rights and Freedoms'. Rights and freedoms that you and I may take for granted are not self-evident in many states and communities. Today's human rights violations will be illustrated by case studies from diverse countries and hosted in five special workshops, each dedicated to defending specific article(s) from the Universal Declaration of Human Rights.
These workshops connect grass-roots problem owners and human rights defenders with a diverse audience of cross-sector expertise to investigate and understand these challenges, and explore their contexts and mechanisms with a plurality of perspectives that enriches the problem-solving process and leads to innovative new tech ideas for human rights advocacy.
This year we are also dedicating a workshop to exploring methods and new technologies that could impact on global ecological issues. Our approach relies on the premise that we can actually solve the world's problems togther, so please do turn up, we'd love to see you there! Until December 6th 🙂

Friday December 6th
The Hague Humanity Hub
Workshop 1
Political Participation
Nicaragua
UDHR: art. 21
'By the People, For The People'
Latin America is currently experiencing a wave of democratic oppression and human rights violations. In particular, Nicaragua is going through its most violent social uprise since the Sandinista Revolution in 1979 and is currently under an oppressive military dictatorship that has blocked all forms of freedoms in the country. SOSNicaragua, a self-organized international solidarity group currently active in over 30 countries, has been working towards reestablishing peace and democracy in Nicaragua. By incorporating a strong technological element as a cornerstone of their activism, SOSNicaragua is becoming an example of how even the strongest dictatorships can be stopped by collective coordinated action.
How can technology reach out to and unite the Nicaraguan people and diaspora to coordinate and reappropriate the Government?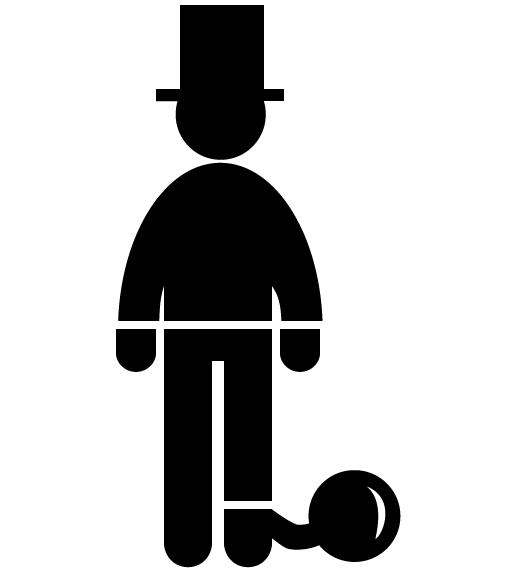 Env & social activist
Chale Guadamuz is an environmental and social activist that works together with SOSNICARAGUA in the democratization process of Nicaragua. Water conservation is a cause near to his heart, for which he advocated and strongly defended in Nicaragua. Formerly involved mainly in environmental research at Centro de Entendimiento con la Naturaleza (CEN).he is now working on a more social context as Program Manager of the Nicaraguan workgroup at The Hague Peace Projects.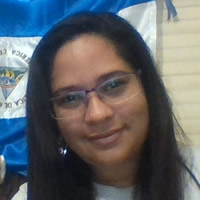 Activist & Legal Forensics
Gabriela Orozco is a graduate psychologist from the Central American University of Nicaragua with a Master degree in Legal, Forensic and Criminal psychopathological expertise from the International University of Catalonia, Spain; a postgraduate degree in Psychotherapy and a specialty in Latin American criminal profiler of the Mexican Federation of Criminalistics and Criminology, Mexico. She has carried out consultancies on the topic of gender, prevention of gender violence and prevention against child sexual violence, in different state organizations in Nicaragua (Center for International Studies). She has volunteered and interned in both Nicaragua and Mexico (Save the Children Mexico) on issues such as Prevention against violence, school, family and social violence, with parents, teachers and children. She currently works as a therapeutic companion, social activist and support at work in Europe at SOS Nicaragua Europe and SOS Nicaragua Global.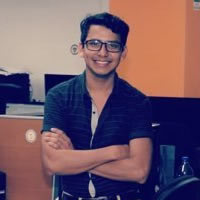 Founder Despacho 505
Founder and editorial coordinator of Despacho 505, a medium whose editors work from exile in Spain. A journalist for eight years, José has worked for La Prensa, El Nuevo Diario, the magazine Hello! Central America and The Herald of Colombia. In 2013 he was the winner of the 2013 Pedro Joaquín Chamorro National Prize in the current journalism category.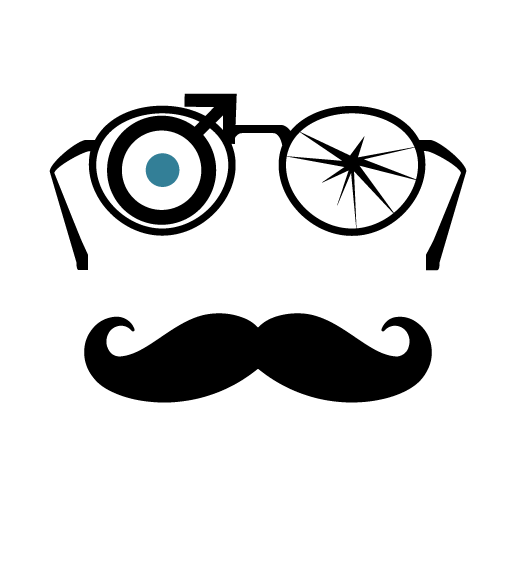 Workshop 2
Gender Inequality
Bangladesh
UDHR: art. 1
'Breaking the Patriarchy'
Gender inequality is a social justice issue as old as time. As gender equality increases in the West, this same acknowledgement of human rights and freedoms for women have not been equally accepted around the world. In Bangladesh, the internet has enabled many to share their experiences and struggles via portals and social media. Feminist portals have become a hub for community building and advocating for gender equality, but also a source of conflict with those who do not share the same ideology and express resistance towards it. This is often manifested in the form of cyber-threats and bullying, which have offline implications. Similar to many contexts, online Gender-Based Violence is widespread in Bangladesh.
How can tech be used more effectively to address gender inequality in Bangladesh? How do we spread the message of gender equality effectively and safely for a more just society?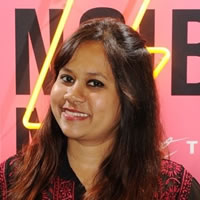 Feminist & HRD
Shucheesmita Simonti completed an MA in Development Studies with at Major in Human Rights, Gender and Conflict Studies: Social Justice Perspectives at the International Institute of Social Studies, Erasmus University Rotterdam. She is the project officer of the Bangladesh Workgroup at the Hague Peace Project. Her passion includes migration and gender, peace-building, inter-faith dialogues, women's empowerment and human rights. She is one of the Women Deliver Young Leaders (2018).She was a participant of the Young Feminist Summer Camp organized by the European Women's Lobby. She is also working as editor of the English website of the Women Chapter. In the past, she has researched gender-based violence experienced by Rohingya refugee women.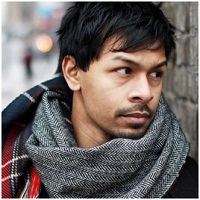 Tech Expert & Activist
Imtiaz Shams is a tech entrepreneur and human rights activist who has used his experience to help apostates who suffer when they leave conservative religions. In 2012, he began creating 'underground railroad' networks for former muslims around the world. In 2015, he set-up Faith to Faithless, an organisation working to reduce the stigma faced by 'apostates' of all religions. He has featured on the BBC, Vice, the Guardian, and the Times. His charity programme has helped thousands find a place in a world that often dehumanises the non-religious. In 2019 he set up the charity Think School, creating education videos in languages like English, Bangla, Arabic, Hindi on topics like science, history and human rights.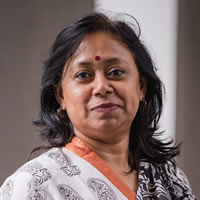 Journalist & Feminist
Supriti Dhar is a journalist and women rights activist from Bangladesh. After completion of her master's in international journalism in former Soviet Union, went back to her country and started her career in media. Almost 21 years she worked in the different media houses. As a woman journalist she had to fight against all kind of discrimination and always felt the need of a women-led platform. In 2013, she founded the blog Women Chapter, www.wo­menchapter.com to challenge the patriarchal system and societal taboos. Women Chapter is the first ever online platform for women writers in Bangladesh. Within a very short period, it emerged as a progressive platform with hundred thousand of readers and she, as an Editor, received national and international awards. She was one of the pioneers of many rights' movement in Bangladesh. When Bangladesh started killing of bloggers, freethinkers and atheists, Supriti was also a soft target of extremists' groups for her outspoken criticism of patriarchal structures and women's vulnerable condition in traditional South Asian society. As a result, she was bound to flee from the country. Now she is in Sweden in a two-years residency programme of ICORN (International cities of refuge network).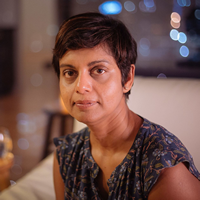 Writer & Activist
Rafida Bonya Ahmed is a published author, moderator at Mukto-mona blog, the first online platform for Bengali speaking freethinkers. Survivor of a deadly terrorist attack herself in 2015, she is advocating for raising awareness on fundamentalism, and protection of secular writers and activists. She received the Freedom From Religion Foundation Forward award in 2016. She is currently a visiting Fellow at the London School of Economics. She worked in the IT industry for twenty years before .she decided to be a full time writer and an activist. She was a Senior Director of New Product Innovation at Equifax, USA until 2015. She has a Bachelor's Degree in Computer Information Science from Minnesota State University, Mankato, USA.
Workshop 3
Peace Education
Netherlands, Northern Ireland,
Turkey/Kurdistan, North Korea
UDHR: art. 2
'Information vs. Indoctrination'
Identities are not only founded on who a person or group is, but moreover, who they are not. This very healthy and natural differentiation can quickly escalate into negative Othering and dehumanization. As the world becomes more interconnected, the urge to differentiate ourselves becomes stronger, but so does the resistance thowards "them". "Us vs. Them" thinking has dominated international political, ethnic and nationalist narratives over the last decade, leading to devasting consequences.
How can tech humanize "The Other" and bring people together?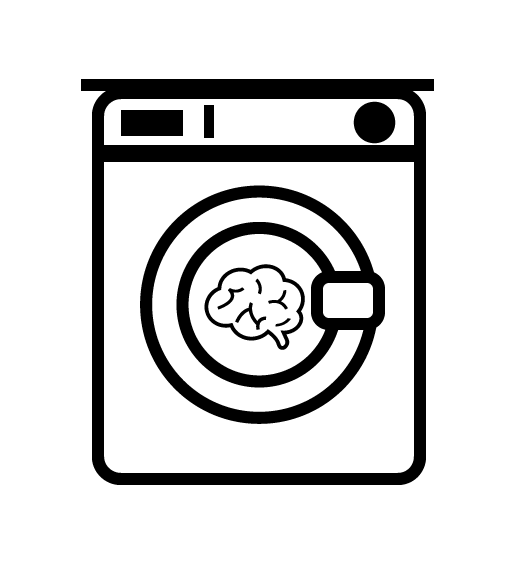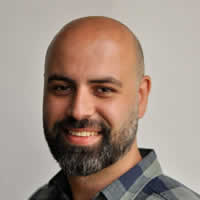 Historian & activist
Tayfun has obtained a Master's degree in History from Leiden University. He is Program Coordinator for the Armenian-Kurdish-Turkish workgroup, a dialogue project to reduce tensions between these groups and find ways to work together more. As a historian he gives lectures and workshops on issues related to the modern history of Turkey. Furthermore, he is one of the members of the 'Nieuw Amsterdam Raad', an advisory collective to give progressive counsel on matters related to migration, discrimination and social cohesion. Tayfun was born in Amsterdam to a Turkish family.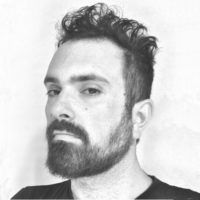 Cognitive Science and Tech
Christian is the co-founder of BeAnotherLab. BeAnotherLab is an international interdisciplinary collective formed in 2012 that investigates, reproduces and communicates individual subjective experiences with a focus on generating perspective-taking toward pro-social behaviour. Their system "The Machine To Be Another" leverages techniques from VR, cognitive science, performance art and documentary to allow users to step in to the shoes of the other. They have worked in over 20 countries in a wide diversity of contexts, ranging from film festivals, art exhibitions and hackathons to psychological and neuroscientific experiments, to conflict resolution workshops in the struggle for a culture of peace. BeAnotherLab has been awarded internationally, including the European Social Innovation Competition (Brussels, 2016), Laval Virtual Award (France, 2014), the N.I.C.E Award for Innovation and Culture (Germany, 2015). Honorary Mentions include Global Pluralism Award (Canada, 2017), STARTS Prize (Austria, 2017), Ars Electronica (Austria, 2014), and FastCo Innovation by Design Award Finalist (USA, 2014).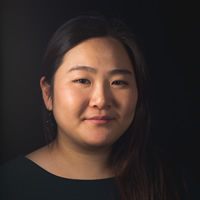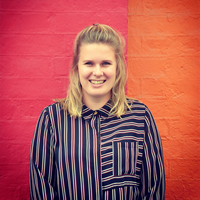 Diversity Academic/Activist
Iris van Urk was born in Enschede, the Netherlands. She graduated with a Bachelor of Social Science Honors in 2015 from the University of Cape Town and in 2017 with a Master's degree in Social Anthropology from the VU University in Amsterdam. Her Master's thesis was on the topic of European migration policy and more specifically about the impact of the EU-Turkey deal. In 2017 she spent three months in Greece to conduct anthropological fieldwork and volunteered as an English teacher in one of the largest refugee camps in Athens, Skaramagas. She has also worked for an NGO in Cape Town focusing on women's empowerment through education. Currently, she works for a nonprofit in Amsterdam building academic programs on a variety of topics such as refugee trauma, migration, lgbtq+, and intercultural communication. Additionally, she is setting up a research on the topic of diversity within academic curricula, and striving for more diversity and inclusion in higher education. She believes education and intercultural exchange are necessities in fighting stereotypes and for living in a more peaceful world.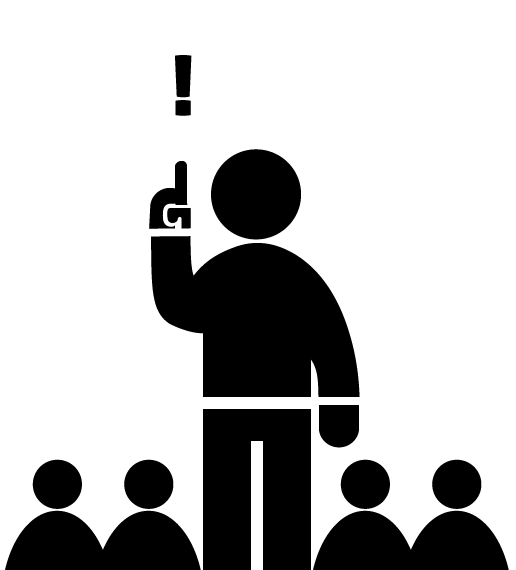 Workshop 4
Expression and Association
Hong Kong
UDHR: art. 19, 20
'The Right to Rally'
Change happens when individuals question the status quo; when they are free to think, to speak, to gather and to discuss. The act of protest is a time-honoured tradition in democracy as a form of expression, participation, and resistance. However, peaceful association can be met with violent force. In a technological age when state actors deploy increasingly compromising tactics to subdue protestors, the right to freedom of expression and association is equally under attach. We are witnessing this clash between the protestors of Hong Kong as they resist Chinese encroachment.
How can new technologies enable safer, stronger and more effective protests?
Workshop 5
Environment and Human Rights
Multicountry
UDHR: art. 3, 4, 7, 19, 20
'Our Home and Native Planet'
The right to a clean and sustainable environment is often overlooked as a human right because it is not enshrined in the 1948 Universal Declaration of Human Rights. However, it's undeniable that environmental rights and human rights are intertwined. UN resolution A/HRC/22/43 states that "[…] climate change has a wide range of implications for the effective enjoyment of human rights, including the rights to life, health, food, water, housing and self-determination […]". From deforestation to land grabbing to water pollution, environmental activists are protecting human rights by protecting the environment. Technology is a powerful tool for these environmental activists, not only to spread their message of respect and humanity, but also to collect evidence and document environmental abuses.
How can technology predict/prove the link between environmental destruction and human rights challenges? How can technology empower the environmental activists advocating the rights of people and the planet?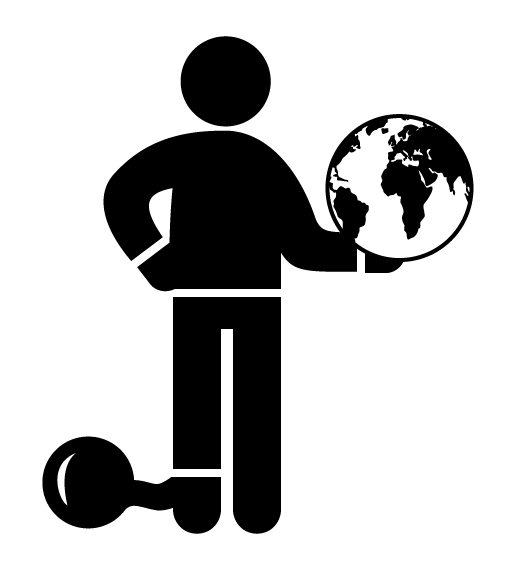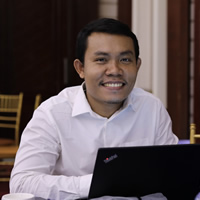 Co-founder & VP of CYN
Mr. Sar Mory is a co-founder and Vice-President of Cambodian Youth Network (CYN). He has been working for CYN more than 8 years, with a focus on youth capacity development and empowerment, youth participation and youth's campaign relevant to human rights and environmental issues. He also is a human rights educator, provides various training on human rights and environmental rights, community organizing and advocacy skills, and legal awareness to university student, rural and indigenous youth and community who are affected from the unsustainable development projects such as hydropower dam development and economics land concession and deforestation. He also has volunteered with civil society organization and human rights groups in Cambodia to organize several collective advocacy campaigns to promote freedom of association and expression, and for democracy development in the country. Mr. Sar Mory holds a bachelor's degree in Law from Royal University of Law and Economics (RULE) and he also earned a master degree in International Human Rights Laws at Pannasastra University of Cambodia (PUC).
The Hague, NL
December 6th
The Hague Humanity Hub
Fluwelen Burgwal 58
9:30am – 6pm
Welcome guests with tea and coffee
Introductory Statements by HH and HPP
Human Rights Challenges Pitches
Brief explanation of the challenges and the kinds of technologies that could help
Mapping the Problem and zooming in on opportunity spaces
Free, friendly, and delicious food!
Start problem-solving as a group and exploring possible solutions
Groups present their tech solutions followed by participant discussions
Drinks and snacks will be served as guests can chat and network
On December 6th, 2019 you will have the chance to join the discussions and idea-creation process together with a wide spectrum of like-minded individuals and experts from different sectors. We welcome you to join us and share your time and talents in the pursuit of our common human rights goals.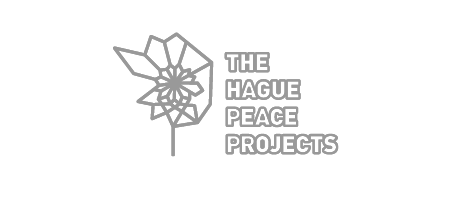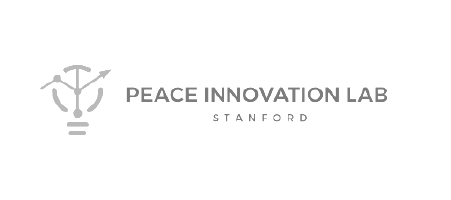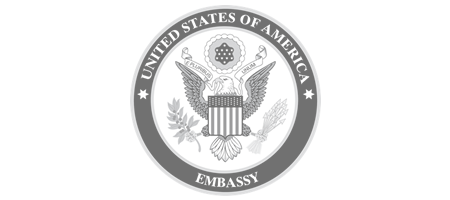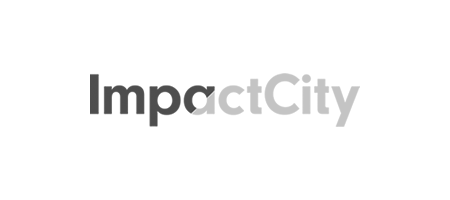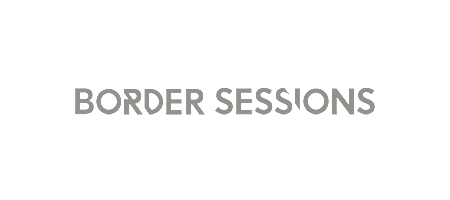 Subscribe to our Newsletter
Receive up-to-date information on actions to tackle global human rights challenges and opportunites to contribute to our common causes.