How to achieve Peace in Ukraine?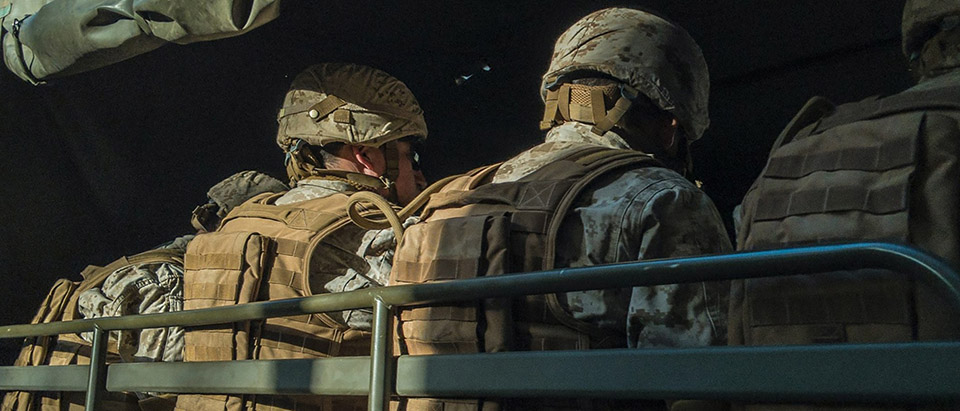 Friday 30 June, 2023
Pakhuis de Zwijger, Amsterdam
20:00-22:00
PUBLIC DEBATE – FREE ENTRANCE
We are pleased to announce an open debate organised by The Hague Peace Projects at Pakhuis de Zwijger in Amsterdam, about the theme 'How to Achieve Peace in Ukraine'.
Our speakers are:
Ewald Engelen
(PROFESSOR FINANCIAL GEOGRAPHY AT UVA)
Lidija Zelovic
(WRITER AND DOCUMENTARY MAKER)
Derk Boswijk
(MP FOR THE CDA)
The debate will be moderated by Jakob de Jonge (Founder HPP). More information will follow shortly!
Stop The War is an initiative to engage in and promote dialogue as a constructive route to peace.
The conflict in Ukraine has reduced relations between East and West to the level of the worst crises of the Cold War. Despite this, neither side seems willing to take a step back. On the contrary, there is a continuous escalation, both in rhetoric, heavier armaments and the bombing of civilian infrastructure. This escalation brings the chance of a direct confrontation between nuclear superpowers ever closer. The devastating consequences of such a confrontation are incalculable. We condemn the recklessness with which both Russia and NATO play roulette with the future of humanity in this way. It is everyone's responsibility to do everything possible to avoid this scenario.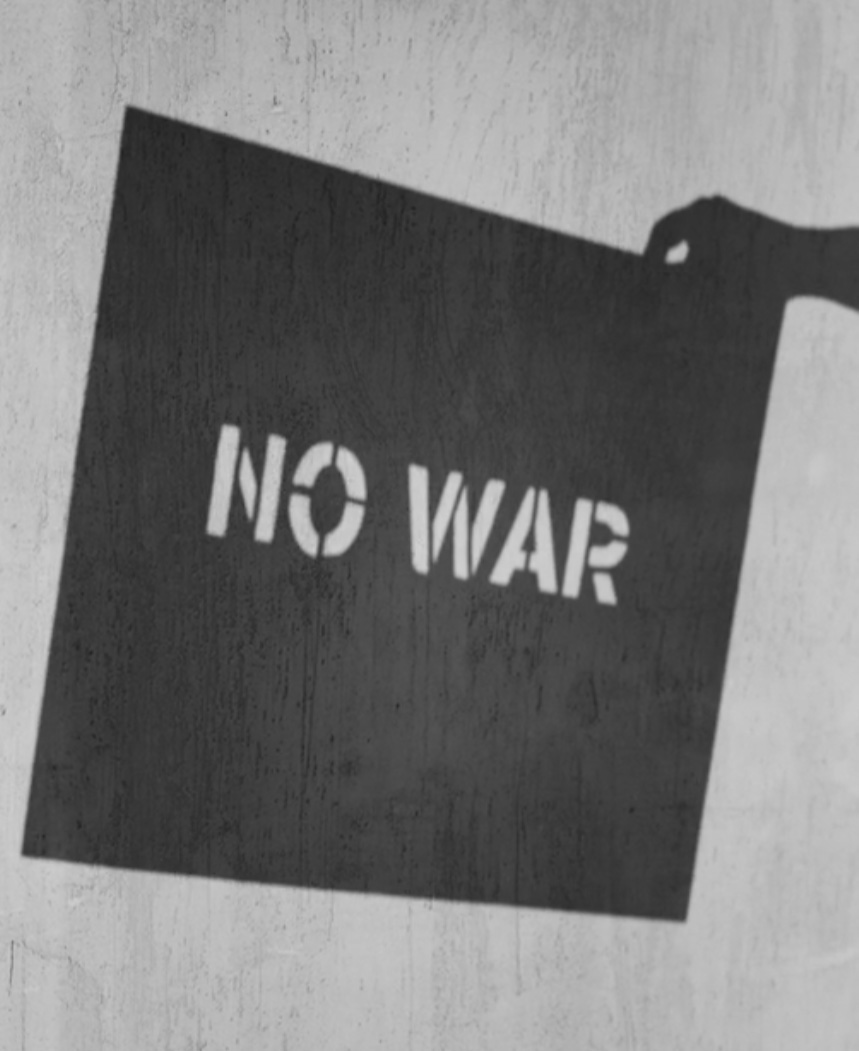 With this statement we hope to discourage escalation of warring rhetoric and action, and establish support for the commencement of peace negotiations.
Abandon the policy of escalation and actively seek a diplomatic solution to the conflict in Ukraine, for example by setting up a national advisory committee to advise on possible diplomatic solutions to the war.
Make efforts at EU level to appoint an EU peace envoy who will explore the possibilities for a diplomatic solution with both Russia and Ukraine.
Use the influence of the Netherlands in the EU to organize an international conference between all warring parties, including Russia, the US, Ukraine, NATO and the EU, in which agreements can be made about a common, permanent and sustainable security framework.
Follow discussions about the war in Ukraine and the dialogue for peace
Vrede in Oekraïene: Tijd om te praten!
title
Your content goes here. Edit or remove this text inline or in the module Content settings. You can also style every aspect of this content in the module Design settings and even apply custom CSS to this text in the module Advanced settings.
Persbericht Februari 2023
Op 17 februari jl. organiseerde The Hague Peace Projects een publieke bijeenkomst in Den Haag onder de titel: "Vrede in Oekraïene: Tijd om te praten!" Sprekers waren Jan Pronk, oud minister en VN-gezant, Anette Freyberg- Inan, hoogleraar politicologie en internationale betrekkingen en aan de UvA, Bastiaan van Apeldoorn, hoogleraar Globale Politieke Economie en Geopolitiek aan de VU en eerste kamerlid voor de SP en Henk Baars, voorzitter van de vredesorganisatie Kerk en Vrede. Na de presentatie van de sprekers volgde een openhartig gesprek met het publiek over de vraag hoe wij als Westen in deze bedreigende situatie terecht zijn gekomen en hoe er zo snel mogelijk een einde aan het bloedvergieten kan komen.
Een jaar geleden viel Rusland Oekraïne aan en pleegde daarmee een daad van agressie tegen Oekraïene. Dit is een ernstige overtreding tegen de internationale rechtsorde die wij veroordelen. Tegelijkertijd zijn de Westerse leiders van de afgelopen drie decennia, die van de VS, de NAVO en de EU, mede verantwoordelijk voor het creëren van de condities waarbinnen dit conflict kon ontstaan. Onder meer door de uitbreiding van de NAVO en het actief ontmantelen van de nucleaire veiligheidsarchitectuur.
Door het conflict in Oekraïne zijn de verhoudingen tussen Oost en West teruggevallen tot het niveau van de ergste crises tijdens de Koude Oorlog. Desondanks lijkt geen van beide partijen bereid om een stap terug te doen. In tegendeel is er sprake van een voortdurende escalatie, zowel in retoriek, zwaardere bewapening als bombardementen op civiele infrastructuur. Deze escalatie brengt de kans op een directe confrontatie tussen nucleaire grootmachten steeds dichterbij. De vernietigende gevolgen van een dergelijke confrontatie zijn niet te overzien. Wij veroordelen de roekeloosheid waarmee zowel Rusland als de NAVO op deze wijze roulette spelen met de toekomst van de mensheid. Het is ieders verantwoordelijkheid om er alles aan te doen om dit scenario te voorkomen.
Daarom roept The Hague Peace Projects de Nederlandse regering op:
Verlaat de politiek van escalatie en zoek actief naar een diplomatieke oplossing voor het conflict in Oekraïene, bijvoorbeeld door het instellen van een nationale adviescommissie die advies uitbrengt over mogelijke diplomatieke uitwegen uit de oorlog.
Pleeg inspanningen in EU verband voor het benoemen van een EU-vredesgezant die met zowel Rusland als Oekraïne de mogelijkheden verkent voor een diplomatieke oplossing.
Gebruik de invloed van Nederland invloed in EU om een internationale conferentie te organiseren tussen alle strijdende partijen waaronder Rusland, de VS, Oekraïene, de NAVO en de EU waarin afspraken gemaakt kunnen worden over een gemeenschappelijk, permanent en duurzaam veiligheidskader.
Een videoverslag van de bijeenkomst op 17 februari is hier terug te vinden. Mocht u vragen hebben nemen naar aanleiding van deze oproep of de bijeenkomst dan kunt u contact opnemen met Jakob de Jonge, voorzitter van The Hague Peace Projects: j.dejonge@thehaguepeace.org, 06- 18051097.
Public discussion with Jan Pronk, Anette Freyberg- Inan, Bastiaan van Apeldoorn & Henk Baars
Interview with Harry van Bommel, former Member of Parliament for the SP
Interview with Henk Overbeek, professor of International Relations and former member of the Senate for the SP
Interview with Jan Pronk, former politician and minister, former UN envoy, emeritus professor
Interview with Nilab Ahmadi, council member for Bij1 in Amsterdam
Interview with May-May Meijer, chair of the NGO PeaceSOS
Interview with Bert de Vries, former Dutch minister
Interview with Ewald Engelen, Professor Financial Geography
Interview with Lidija Zelovic, Producer and Director
Interview with Tom Sauer, Professor International Political Relations at Antwerpen University 
Add your email to Support Talking