Introducing FIIDI and their Fostering Community Engagement and Understanding Project in Sierra Leone
The Hague Peace Projects would like to anounce their support for the human rights organisation FIIDI and their important human rights work in Sierra Leone.
FIIDI lead diverse projects in Sierra Leoene, from functional literacy and numeracy skills projects to community action to end early and forced marriages.
This article will focus on their work to overcome prejudice and intolerance in their local area with their Fostering Community Engagement and Understanding Project.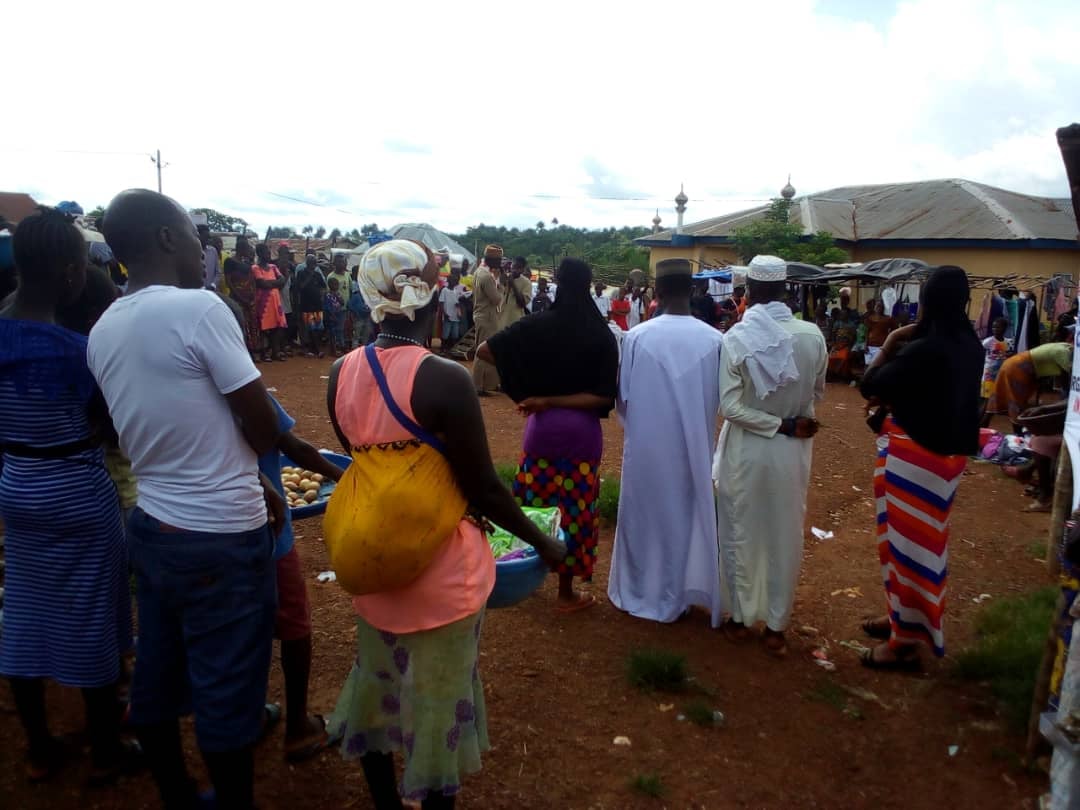 Community Engagement Project by FIIDI
Sierra Leone went through a vicious civil conflict between 1991 and 2002, which led to the brutal killings of thousands of innocent lives. The conflict was characterized by some of the most heinous crimes against humanity recorded in Africa. Although the people of Sierra Leone have always lived amicably together during "normal" times, the current mounting tension and tribal hate messages being spread through social media are serious causes for concern.
The incident on May 1, 2021, for example, where violent youth attacked and burnt down the Lunsar police station, the residence of the Local Unit Commander and the house of the Paramount Chief, suggests that there is an increasing trend in the transmission of a culture of violence in Marampa Chiefdom. The current situation is worrisome as political campaigns will soon start ahead of the presidential, parliamentary, and local government elections slated for 24 June 2023.
This justifies the need for dialogue activities, which will raise the sensitivity of especially religious and tribal leaders including young people towards other faiths and tribes. In general community engagement and understanding activities are still less developed in Marampa Chiefdom.
Consequently, FIIDI-Sierra Leone is currently implementing a Fostering Community Engagement and Understanding Project in the Port Loko district of Sierra Leone.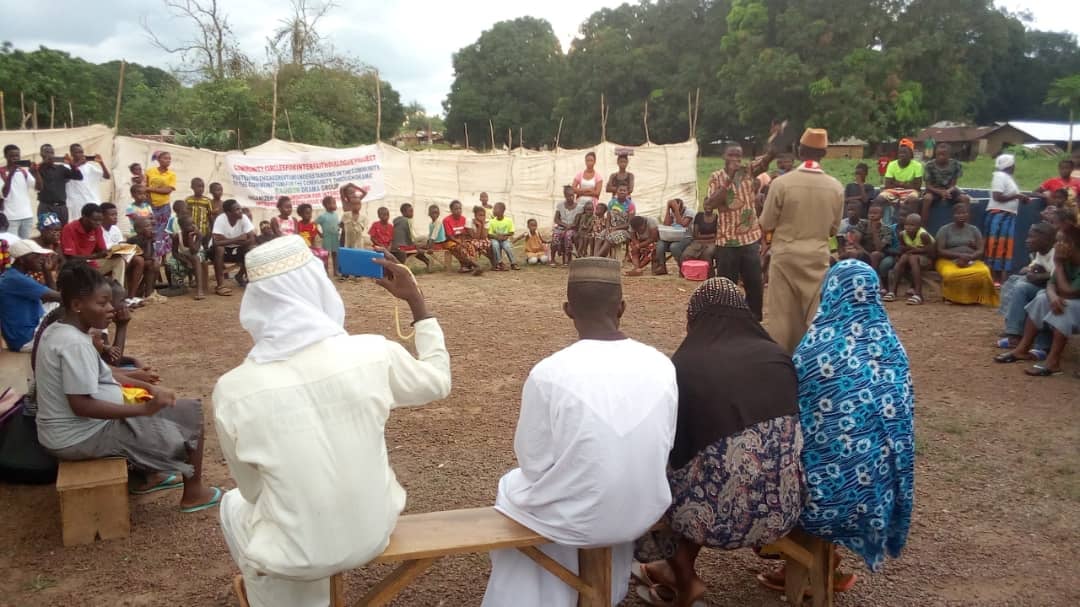 Community Engagement Project by FIIDI
Fostering Community Engagement and Understanding Project
The Fostering Community Engagement and Understanding Project by FIIDI serves as a platform to promote a culture of peaceful coexistence, overcoming prejudice, religious intolerance, and minimizing the risks of religious radicalization. One of the goals of the project is to build a harmonious relationship among all followers of different cultures and confessions in the chiefdom through promoting confidence and trust. Confidence and trust are essential elements for human security and economic prosperity of the chiefdom.
A dialogue involving a wider audience of cultures, faiths, and beliefs in the Marampa chiefdom is lacking. Therefore, this project is tailored to appropriate target groups with an opportunity to build upon past or on-going initiatives on community dialogue and provide a fresh perspective on the subject in Marampa chiefdom.
The project is building partnerships to support active and effective peacebuilding and development of skills as well as create events and deliver topics that promote a culture of peaceful coexistence, overcoming prejudice, religious intolerance, and minimizing risks of religious radicalization in the communities. Moreover, our Community Circles for Interfaith Dialogue has continued to foster intercultural/interreligious engagement and understanding in the community, by the community and for the community through Drama, reaching over 500 people.
Ultimately, the Fostering Community Engagement and Understanding Project will continue to promote peacebuilding in Sierra Leone which is Goal 16 of the Sustainable Development Goals (SDGs).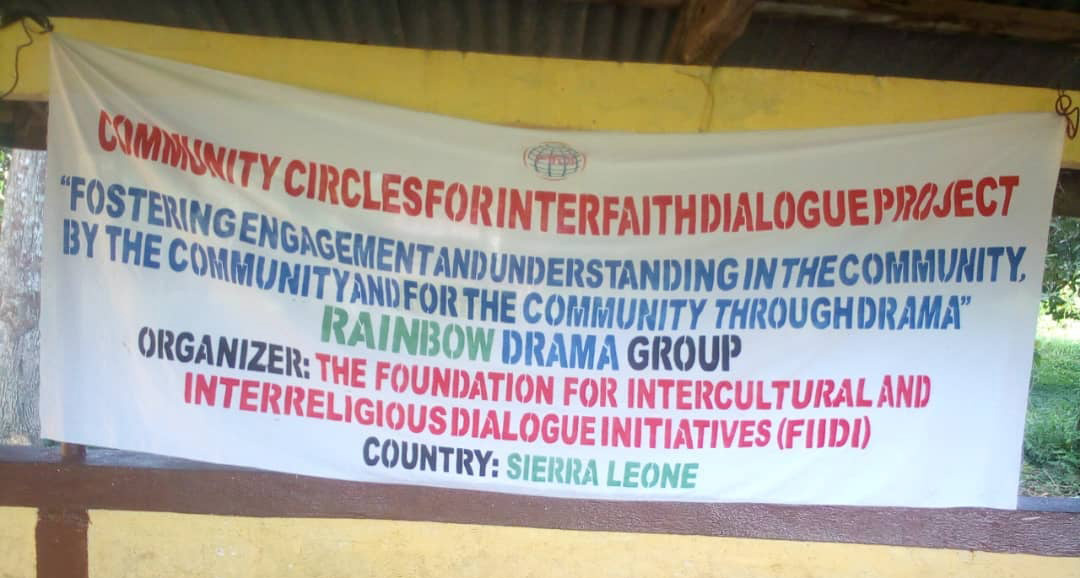 Facilitating Positive Intergroup Contact and Interaction
DO YOU WANT TO INTERN OR VOLUNTEER WITH FIIDI?
To build skills and experience as well as increase the sustainability and human resource viability of FIIDI, they offer internships and volunteer placement opportunities for both local and international candidates from various academic and professional backgrounds, to support their work in Sierra Leone.
This is a particularly good opportunity for those seeking a future career in human rights, peacebuilding, or development to gain on-the-ground experience working for a locally based nonprofit or NGO. FIIDI's internships and volunteer placement can span from 2 weeks to 12 months, depending on the intern or volunteer's preference, and in negotiation with FIIDI.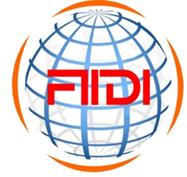 The Foundation for Intercultural and Interreligious Dialogue Initiatives (FIIDI-Sierra Leone) is an independent non-profit, non-religious, non-partisan and non-political community-based organization working in the Port Loko district of Sierra Leone. FIIDI-Sierra Leone is an affiliate of FIIDI-Burkina Faso and FIIDI- Canada but each organization operates independently.
Arising out of a commitment to end religious and ethnic violence, FIIDI has taken an awareness (education) based approach to address and prevent religious and ethnic challenges affecting the communities we serve. We believe that education, including education for tribal, ethnic, and religious leaders and actors, as well as youth, increase mutual respect; tolerance, and understanding while diminishing the risk that individuals could be manipulated for political purposes. We don't give aid; we strive for dialogue and tolerance, empowering communities to stand up for peace.
Nelson Mandela (1918 – 2013), a Black nationalist and the first Black president of South Africa once said "No one is born hating another person because of the color of his skin, or his background, or his religion. People must learn to hate, and if they can learn to hate, they can be taught to love, for love comes more naturally to the human heart than its opposite". FIIDI's mandate and promotional activities stem from this quote. Our goal is to give meaning and actuality to Mandela's words.
Interested in supporting FIIDI?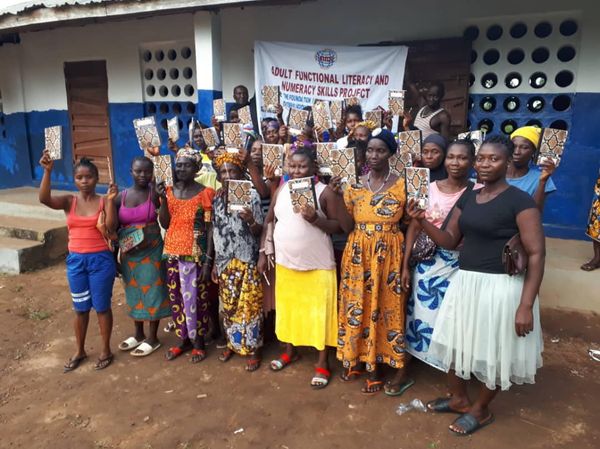 FIIDI – Adult Literacy Project
Remote Volunteer Work
For those seeking a career in human rights and peacebuilding, this is a great opportunity to gain experience and use your skills to make a real difference.
The Hague Peace Projects support the important work that FIIDI is doing. We believe that Human rights volunteers with educated backgrounds from The Netherlands or abroad, can play a critical role in the realisation and success of their human rights work.
Other projects by FIIDI:
1. Hands Up for your Rights: Community Action to End Early and Forced Marriages Project
2. Youth Waging Peace: Preventing Violent Extremism through Education Project
3. Enhancing Citizens' Skills to Counter Social Media Disinformation on Religion Project
4. Inspiring Connection Among Young People Through Arts Project
The support you can provide from your computer at home can mean a lot! To find out in which ways you can help, please feel free to reach out to FIIDI using the contact button below.
By Johannes Sankoh (FIIDI) & Steen Bentall (HPP)
Donate Now
Your one-off or monthly donation makes a big difference!
Follow us
Make social impact and follow us on Instagram, Twitter, and Facebook.
Collaborate
Interested in collaborating or volunteering?