Linking human rights & technology in The Hague 
Written and published  by: Impact City
During this year's Movies that Matter Festival, we held our second annual Ideation Session joining forces with The Hague Hacks, Border Sessions and ImpactCity. In this session, we brought together the fields of human rights, justice and technology in The Hague to brainstorm and come up with 'smart solutions' on privacy and surveillance, safety and security, sustainability and food.
As part of the Activist program at the festival, the international human rights defenders that are portrayed in the festival's films are invited to the Hague where they participate in Q&A's, 'meet and greets' with the audience and personalized network meetings, generating impact for the work these activists do. We created this Ideation Session to link these activists to people and organizations in The Hague that would be able to collectively create innovative solutions to the challenges they face in, South Africa, Thailand and the United States.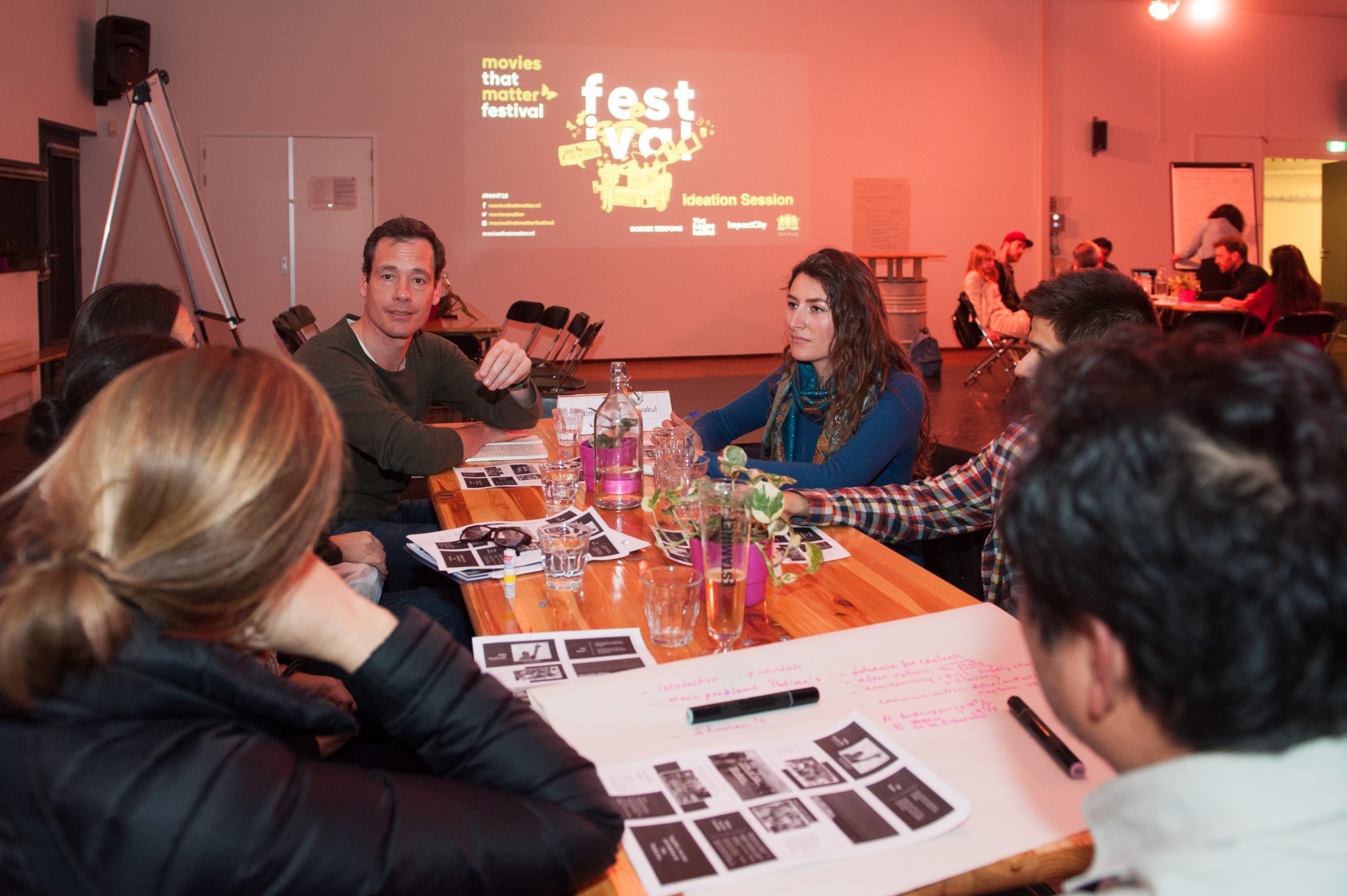 The participants from NGOs and organizations in the field of justice and technology first watched the films on these human rights defenders, to receive a better understanding of the work they do and the challenges they face. After this the participants, activists and film directors got to know each other better through an informal dinner in Theater aan het Spui. The activists shared their own experiences with the use of technology in their work. The Ideation Session officially kicked off with each team diving into the subjects at hand and led by the activists and directors and their needs.
Activist Patima Tungpuchayakul featured in the documentary Ghost Fleet, seeks to create more transparency in the fishing industry supply chain. Patima works to rescue enslaved fishermen in Thailand and Indonesia, an issue that is still widely unknown. Through this session it was established that connectivity between fishermen and mainland is a main need. The idea is to first experiment and asses the technical possibilities of this within a Dutch fleet, after which it can be presented to a Thai fishing company to promote more transparency on their fleets. A small alliance in the Hague will be established to further develop this project and make the unknown known.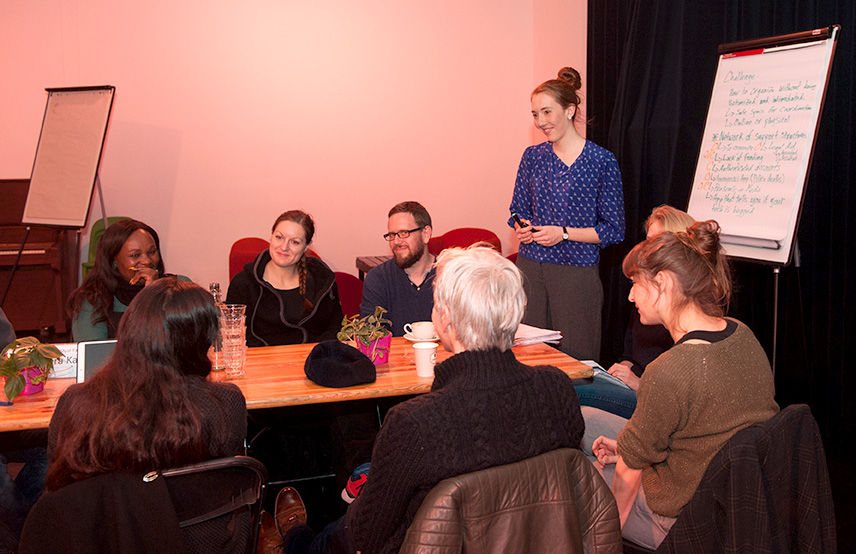 Filmmaker and activist Assia Boundaoui who directed The Feeling of Being Watched, discussed the challenges and technological opportunities on improving her project: The Inverse Surveillance Project. This project seeks to imagine what government accountability might look like by using Artificial Intelligence to compel a radical transparency in open government data. By applying machine learning to predict what may be contained behind heavily redacted documents related to government surveillance of immigrant Muslim communities. The question posed is 'how would testimonies from Muslim communities about their experience with FBI surveillance be collected?'. The participants established that access to existing and relevant tools and networks will play an important role in this data collection, and to create an infrastructure to foster growth, while at the same time maintaining the anonymity and trust of the community.
"How can we share information in a closed space, using technology, without government surveillance?", this was the question posed by South African activists Shaeera Kalla and Deliwe Mzobe, and director Rehad Desai, who are part of the film Everything Must Fall. Shaeera explained the difficulty of communicating with fellow students/activists, particularly during unprovoked violence from the police and government who use fake profiles on social media to collect information and target specific leaders of the movement. Using a free-association technique, the group listed a dozen characteristics that their ideal technology would possess. They quickly agreed that a Central App for protestors to communicate and consult resources would be a convenient technological aid. Not only for the Fees Must Fall movement, but something that would be relevant for all activists around the world.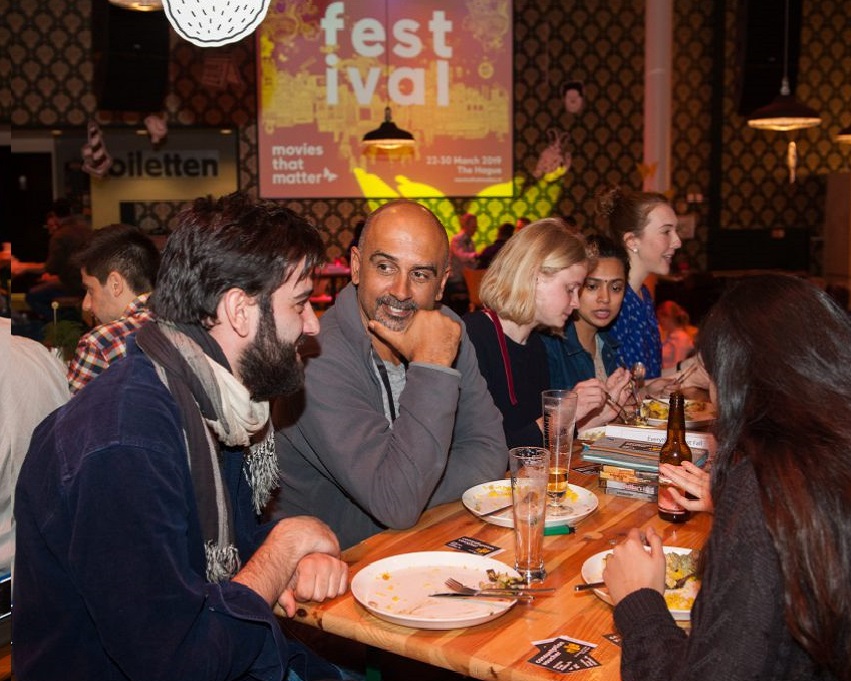 The participants, activists and organizers were amazed by all the tech solutions that came up in such a short amount of time. All groups will be having follow-ups to this session to continue building further on what was discussed and to create tangible innovative and technological tools to continue their human rights work.