By Vittoria Malgioglio
The Hague
Last Sunday (27.06.2021), the independent and opposition-backed Order Rebels secured a landslide victory against an alliance of Lebanon's traditional political parties in the first round of elections of the Order of Engineers and Architects. Syndicates like this are strategic priorities for the emerging parties and coalitions running against the established Lebanese parties to pressure them in advance of the upcoming 2022 parliamentary elections. 
Traditional parties have been locked in a political stall for the past ten months, unable to form a government and implement much-needed reforms to receive financial support from the international community. Meanwhile, Lebanon plunges into a crisis described as one of the worst depressions of modern times by the World Bank.
As of now, the State cannot grant electricity to the point that hospitals don't provide air conditioning despite the Mediterranean heat, animals are famished in zoos, fuel is hard to find, extremely expensive, and only available after hours of queueing. Only the very privileged are still able to live, the rest are in survival mode. 
With trauma after trauma for the past two years, enthusiasm for political revolutions has gotten fatigued. Diasporas, like locals have lost hope. Young people have left the country en masse. But there is a group of committed, young individuals who have not lost hope and work every day, on the ground, for a better Lebanon.
Some of these people I know personally: Khodor and Carlos, who were there during the syndicate election, counting the votes. My team and I have been trying to support them as best we can for 10 months now, getting to know them, listening to their stories and their needs.
"Syndicates are very important in our path to change," Carlos told me "when people gain them back they have a source of power to act (i.e. amend new laws)." Order Rebels won 221 of 283 seats, with a record turnout of 8,000 voters.
The syndicate includes about 60,000 people from different social classes, geographical areas, and political backgrounds (over a population of 6 million, with 3 million registered voters). The second round of voting will take place on July 18th to elect the Syndicate Council and president.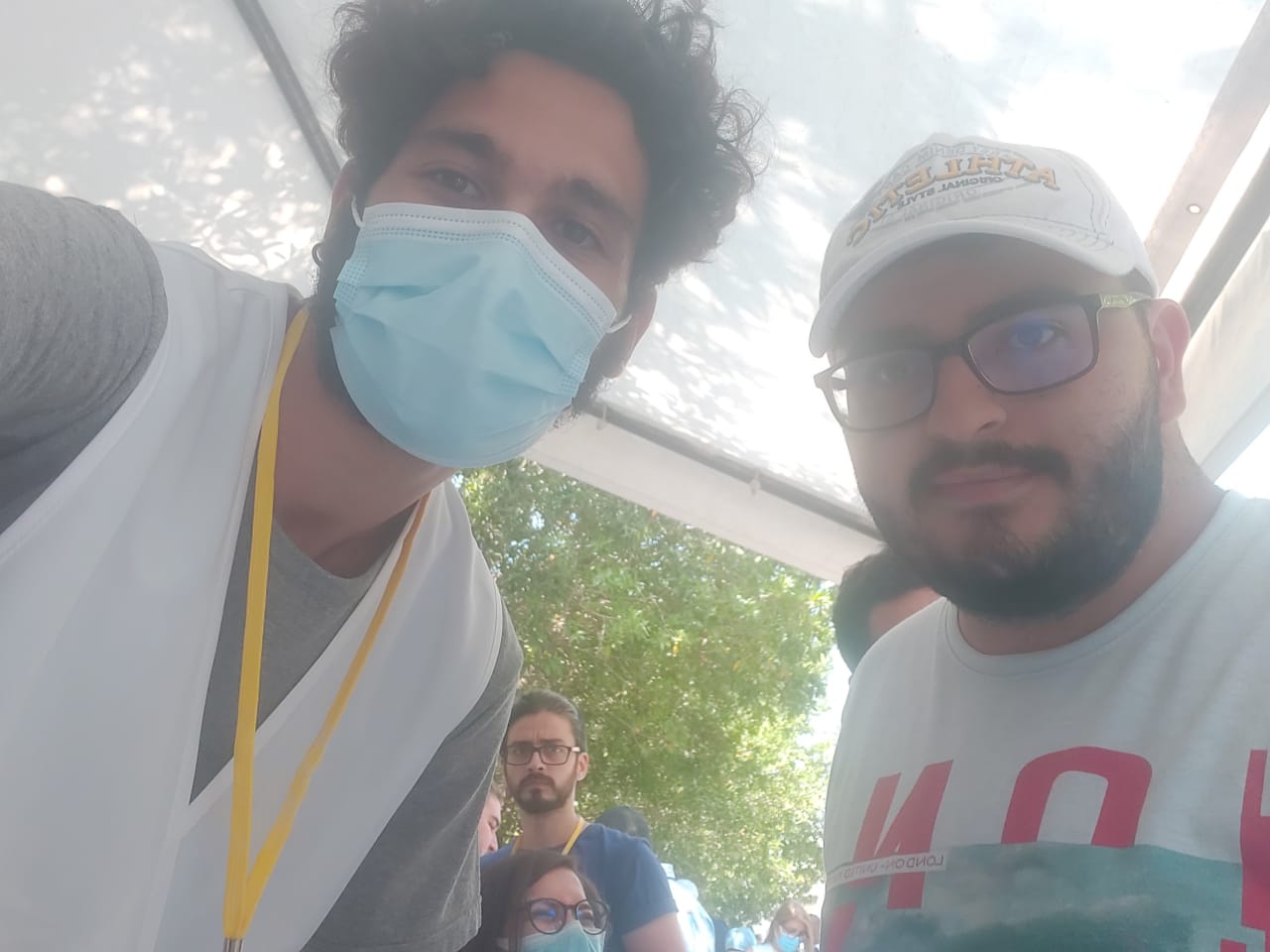 "The elections were intense and political parties that hated each other suddenly started collaborating. But the people did reunite as an opposition, and the point here is that when we unite we win because the real source of power comes from the people." 
This victory is important because it signals a (still to be affirmed) trend where opposition parties manage to come together instead of clashing against one another. In the midst of a deep and scary crisis, it signals that in Lebanon there is still the political will to change, reform, and rebuild.
The victory at the syndicate Order of Engineers and Architects does not only mean that most Lebanese who work in infrastructure and reconstruction want to change in the direction proposed by the opposition parties. This victory is not only significant for political analysis: it is significant for all of those who have been working on the ground for months. 
"For the municipality and parliamentary elections, this is an optimistic example and an experience of how to work in elections" explained Carlos. "On Sunday (we saw) how they (the opposing parties) cheat and lie to people, (we learnt) how they left their garbage and left the place, and how we cleaned that."

"I'm optimistic because the last syndicate of lawyers pushed to amend new laws, protected people and stood by their side, and made free lawyers service and other achievements. I'm believing in unity more and more every day because (this election) it's showing how much we could achieve."
Seeing the happiness of Carlos and Khodor when the polls came out warms my heart, and seeing their strength in regaining hope gives meaning to my work. Making them feel like they are not left alone, supporting their projects through the steps of project management, up to the applications for funds and grants… That's what prompts my project to go forward every day.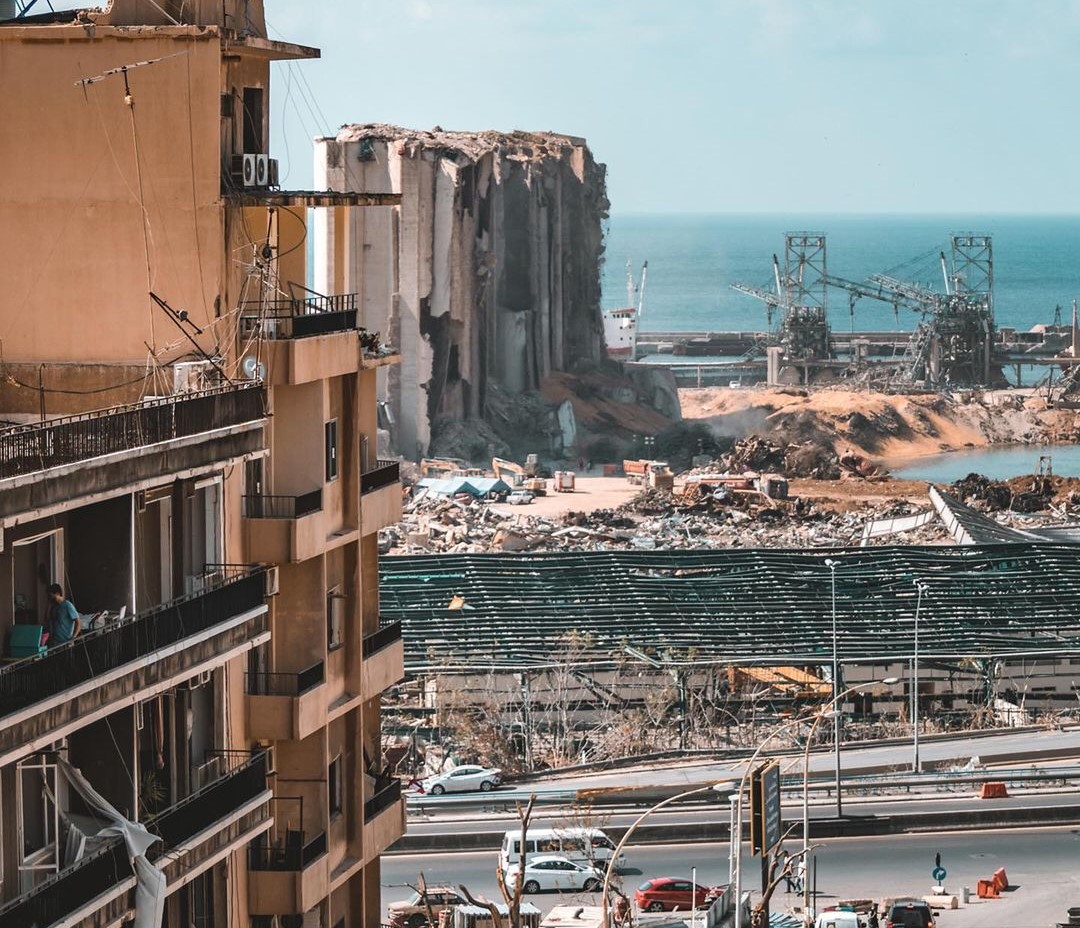 This victory is significant for all the small NGOs that are struggling to survive, and for the groups of friends who have been losing hope and energy, repeatedly traumatized, and for the diaspora, and for youth who cannot leave the country and have no choice but to actively make things better.
For as partisan and optimistic as this may sound, let's cherish the battles won, and let us welcome the rare good news when it comes. Let's celebrate the youth, and let's celebrate unity across differences.