"Listening is being able to be changed by the other person."
– Alan Alda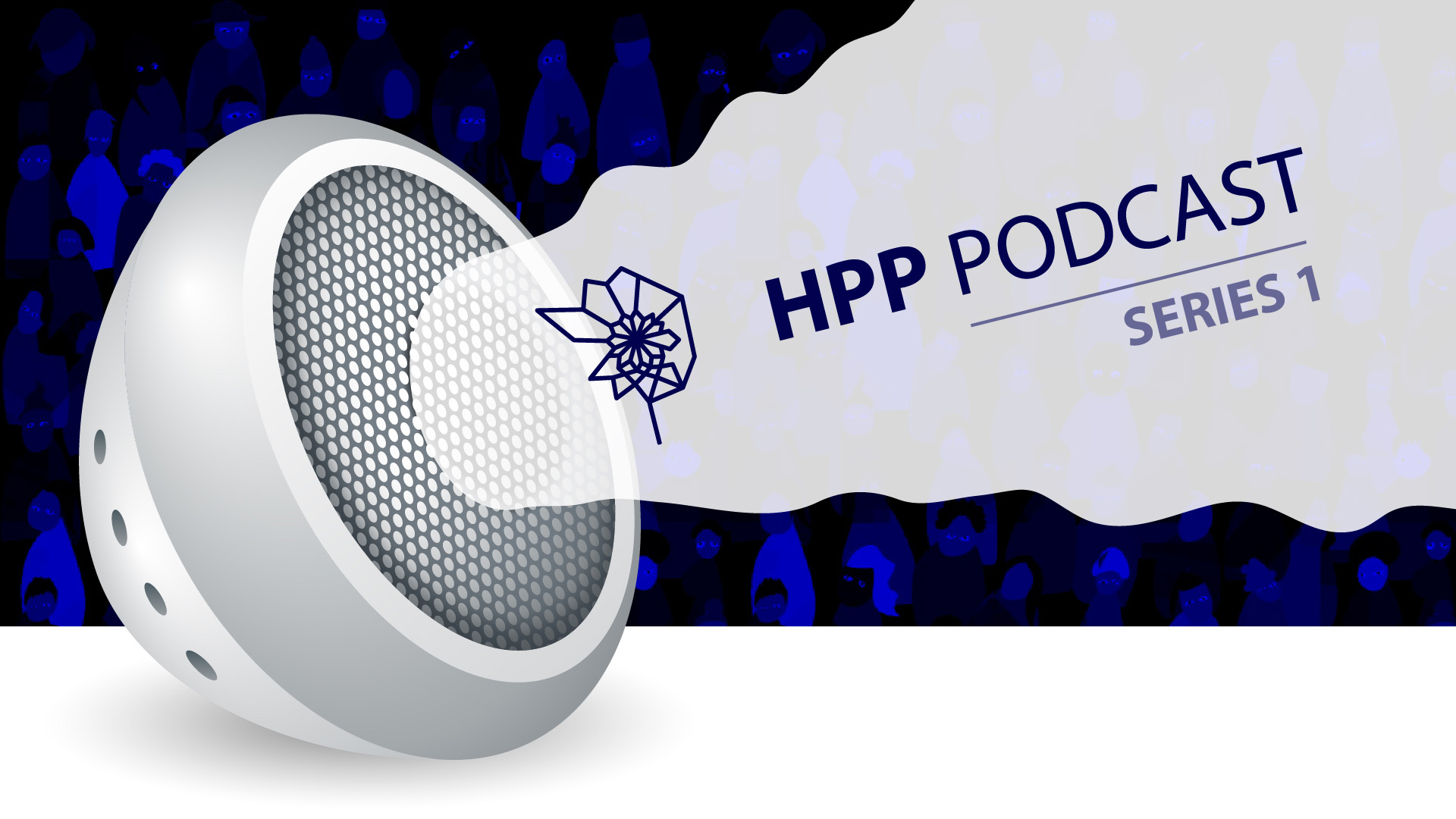 This podcast emerged from the necessity to create a space where activists, victims of human rights violations, and witnesses who have themselves lived through conflict, poverty and oppression, can tell their stories. It considers such actors as genuine experts who can help us to understand how their world works, the nature of their conflicts, and what we can do about it. This podcast aims to bring these voices together in order to provide accurate information and knowledge and to form the foundation of meaningful action.
This podcast has two primary missions. The first mission is to create awareness, particularly among a young international audience, about ongoing peace and human rights issues around the world, providing insight into the many challenges facing humanity today. The second mission is to inspire listeners to become actors of positive change within their own communities and beyond.
"The art of conversation lies in listening."
– Malcom Forbes
Each podcast topic consists of 3-6 episodes and contains an interview with an activist, victim, or witness from a country suffering from conflict, oppression, inequality, injustice, and/or poverty. The podcasts explore the main problems and personal experiences in this country, its political, economic, religious, social, and cultural context and discusses ways forward to workable solutions. Each episode is 30-45 minutes long and has a specific thematic focus.
   1.1
Feminist movement in Turkey
Freedom of speech and expression of women's rights in Turkey with GÜLSÜM KAV (co-founder and representative of We Will Stop Femicide Platform, activist, author and doctor)
Introduction
In the very first episode of The Hague Peace Podcast, The Hague Peace Projects welcomes Gülsüm Kav from We Will Stop Femicide Platform which advocates for women rights and against gender-based violence and femicide in Turkey. Gülsüm Kav is a Turkish feminist activist, author, and doctor specialized in medical ethics. She is one of the founders of We Will Stop Femicide Platform where she is currently the general representative. The work she has done within this organization led her to be included in the BBC's annual 100 Women List. Lately, We Will Stop Femicide Platform was awarded Finland's International Gender Equality Prize 2021.
According to the World Economic Forum's Global Gender Gap Report 2021, Turkey ranks 133rd among 156 countries in gender equality, 101st in educational attainment for women, 114th in their political empowerment, 140th in economic participation and opportunity, and 105th in health and survival. More importantly in 2021, 415 women have died, including tens of suspicious death cases. In the first 3 months of 2022, more than 70 women were murdered in Turkey.
In this particular podcast episode, we talk about the Istanbul Convention which is also known as the Council of Europe Convention on preventing and combating violence against women and domestic violence. The convention aims at prevention of violence, victim protection and to end the impunity of perpetrators. As of March 2019, it has been signed by 45 countries and the European Union. On 12 March 2012, Turkey became the first country to ratify the convention, followed by 34 other countries from 2013 to 2021 (Albania, Andorra, Austria, Belgium, Bosnia and Herzegovina, Croatia, Cyprus, Denmark, Estonia, Finland, France, Georgia, Germany, Greece, Iceland, Ireland, Italy, Liechtenstein, Luxembourg, Malta, Moldova, Monaco, Montenegro, the Netherlands, North Macedonia, Norway, Poland, Portugal, Romania, San Marino, Serbia, Slovenia, Spain, Sweden, Switzerland). The Convention came into force on the 1st of August 2014. Although it was the first country to ratify the convention, Turkey became the first and only country to withdraw from the convention on 1 July. 2021. It is the first legally-binding instrument which creates a comprehensive legal framework and approach to combat violence against women and is focused on preventing domestic violence, protecting victims and prosecuting accused offenders.
We also talk about freedom of expression and speech of women, how women in Turkey experience these freedoms and what the profile regarding these freedoms within the feminist movement looks like. Gülsüm Kav touches upon the establishment of the We Will Stop Femicide Platform, its works and their freedom of expression and speech. We cover topics such as the increasing level of femicides, violence against women, the rising feminist movement, and New Eves in Turkey.
In order to gain an idea about the increasing level of femicides in Turkey, you can visit http://anitsayac.com/ This Monument Counter is an online monument to commemorate women who lost their lives due to domestic violence. It is also a counter that is updated every day.
You can also see the videos below if you would like to learn more on the convention: https://www.youtube.com/watch?v=q2-Zz…
Social media accounts of We Will Stop Femicides Platform:
https://www.facebook.com/kadincinayet…
https://twitter.com/kadincinayeti
Transcript Podcast 1.1
Ilay Biberoğlu: What does it mean to be a woman in Turkey? How do women in Turkey experience freedom of expression and freedom of speech? Let's start from here if you would like to.
Gülsüm Kav: Hello! Femicides which we regard as the highest form of violence against women, and even beyond that, suspicious deaths of women continue and escalate in Turkey. Unfortunately, we cannot detect a decrease. Foreseeing that this crisis we are experiencing today is a kind of war and foreseeing that as long as adequate precautions are not taken and a solution is not found, the crisis has the potential to turn into a war, we created a platform eleven years ago by naming it just for this problem, at the cost of being a little scary, just by calling it We Will Stop Femicide Platform. Years ago… Even though the murder of a young girl named Münevver Karabulut was a brutal murder, we felt the need to embrace this issue when its content was emptied. It was predicted that femicides would increase in the future. Unfortunately, this prediction has been confirmed. We would like to be wrong. We would like to fight for other rights except the right of living, but over the years, as I said before, we came to experience this prediction of ours. What does this whole picture mean for women? When we look at the concrete facts one by one, for example, there is a young woman who was killed with a samurai sword while walking on the street recently. We see that women are killed inside the house at a higher rate, again often. Here we see that they are attacked due to various excuses in public transport, and that they are subjected to deadly attacks. So, our platform was built to solve this problem and it hasn't solved it yet. But it also created a high level of social awareness. Unfortunately, being a woman in Turkey still means not knowing where to be safe. I mean, there are so many excuses to be killed. In other words, when we look at the causes in the cases of femicide, the causes were indicated as such women wear make-up, not make-up, cooking, not cooking… But basically, the fact that women want to use their freedom of expression causes them to be killed. So thank you very much for connecting with freedom of expression. Being a woman in Turkey means not knowing where to be safe today. In fact, even when we don't talk about femicide, being a woman who make up half the population means living with a constant threat of death. Being a woman in Turkey today means living with the constant threat of death. And as you have very accurately connected, it means having to pay the price when she uses her freedom of expression and wants to express herself about her own life. Maybe we will talk soon, despite all these costs, women never give up and continue their fights to decide on their own lives by taking the costs into account.
Ilay Biberoğlu: Actually, I wanted to ask something about the decision of women to have a say in their own lives, exactly as you said. Let me continue with it. When we look at the reports prepared by We Will Stop Femicide Platform, we see that one of the most common excuses of the murderers in femicide cases is that women want to have a say over their own lives. From this point of view, I would like to ask these two questions together. First, how does the experience of women regarding freedom of expression and freedom of speech relate to Turkey's current profile of violence against women and femicide? Secondly, what is the relationship between this violent repression of women's freedom and the general atmosphere of freedom in Turkey?
Gülsüm Kav: That's a very good question. Because if there is no freedom of expression, there can be no gender equality. These are interrelated issues. We see that in the period when other rights violations increased in Turkey, femicides also increased. Namely, whenever the situation we define as "state of emergency" happens, there is an economic crisis, there are epidemics like the coronavirus, disasters happen… Political disasters can also happen in Turkey. For example, we had a "state of emergency" period and suspicious female deaths increased very seriously during this period. Generally, when human rights violations increase, women begin to suffer more. In all these situations that I have just mentioned what we call crisis situations, including the economic crisis, any rights violations reflect directly on women. It is reflected in both ways, first it increases in numbers and changes in quality. For example, violence against women has gained more brutal dimensions. In this respect, whatever the state of general rights violations in the society is, women are the category most affected by it. This is the first. Secondly, let's say we are in an ordinary period, we are not experiencing an extraordinary situation, women are not completely liberated in the world even in ordinary times. In other words, violence against women and femicide still continues at a certain level even in the countries that advance women's rights. But when we look at the countries where violence and femicides are experienced at a higher rate, since violence is a result of gender inequality, violence increases as inequality rises in all important basic areas surrounding human life in general, namely in areas such as health, economy, political representation, education. In other words, violence is directly proportional to equality and inverse inequality. Therefore, in societies with high gender inequality, we witness more violence as a result of it. And of course, although it varies according to the country and geography, we see women's own pursuits instead of not living their own lives, stopping them and surrendering to this inequality.
When we look at Turkey in particular, even though it is generally like this in the whole world, but in Turkey especially after 1980, here the economic conditions are important factors again, the progress of capitalism, the increase in urbanization, and the progress of a historical wheel independent of the government, so they participate more in working life, education and life. Factors such as the presence of television in every house, the widespread use of communication tools such as social media platforms have also become important factors in the increase of femicide and violence against women. As a result of the significant changes in society's value judgments, for example the new generations grew up with different expectations and aspirations compared to their mothers and grandmothers, compared to the old generations. All of this has also strengthened the quest for women's modern rights. The foremost symbol of the modern pursuit of rights is the right to divorce. In other words, the right to divorce actually shows the level of civilization in a country. It is a level of civilization to be able to divorce peacefully, both between the sexes and between civilizations. In Turkey, althought this historical process has experienced all over the world, it coincided with the period of a conservative government and a policy structure that reduced those support systems at a time when women needed more support. That is why we are experiencing such a crisis. So, paradoxically, I'm trying to tell you the following: This painful phenomenon we live in in Turkey is actually a terrible result of a very healthy dynamic. The fact that women adapt to society and seek their rights more, and if they are not happy, for example, exposed to violence, if they want to talk but are not able to, if they are under pressure, if they want to start a new life, they want a divorce… These are examples of a healthy dynamic that has developed in the historical process. All these result in violence and death because of the existing systems and governments in Turkey. These are generally examples of what married women experience when they seek freedom. In addition, unfortunately, the rate of violence among young university students is very high. We see reasons such as rejecting an offer or wanting to break up, wanting to decide on her own life. After all, the main issue, both in younger generations and in older generations, is to decide on their own life.
Nowadays, we see more and more women's efforts to use this modern right, the right to determine their own destiny, the right to self-determination. This is actually a sign of modernization. But because it coincides with such a period that says instead of questioning "what do these women want to tell me, let me listen to their word", we live in such a crisis because we live in a climate that seriously tries to suppress women and their right to determine their own destiny. We might not have experienced such a crisis, there have been years like this. So there were years that were better at a certain level where we saw improvement. For example, the year the Istanbul Convention was signed was such a year. In other words, while women want to fulfill their own wills, they are trying to be suppressed by male violence. Here, when the policies that fight against the violence and say that "I am with the woman" are applied, that violence regresses. But when there is a political climate that constantly encourages and almost pats the back of male violence, especially after the Istanbul Convention was withdrawn, we go through as a very typical symbol of this. Violence is increasing.
In short, women in Turkey are seeking their rights more than before. For example, the right to divorce has always existed in the law. "Why is it a problem now," you might ask. But there was only a certain category that could use it. So not every woman had this opportunity. Now, even the marriage programs that we do not like on the televisions, have entered our houses and showed to women that they can make a choice. During the daytime, inside their homes, unfortunately millions of women are busy with housework which does not even count as the workforce, they watch those programs and see that they can choose, that they can choose for their lives. Social media is widespread, too. Now women see women's struggle in different countries, even in more difficult regimes. Therefore, for the first time in Turkey, the right to divorce becomes socialized in the process we are talking about, instead of that narrow group of people who use the right to divorce. For example, women who are not like us, women we have never met, even if they don't call themselves feminists, they actually want to decide their lives with a very feminist approach. Here is something that I respect very much. When I discovered this in the first years of our establishment, I felt very touched and also respected. For example, women who watch the cases of femicide on the news, for example, a female friend whom I do not know at all, signed the petition for divorce in Konya, even in Siirt and in many different provinces the story is the same, even though there has never been a divorce in her family before and even though she watches all these news, she sees women being killed and yet, she does not withdraw the petition. She is fighting for her life to enforce this right and this decision. This is very respectable. And I see that Turkish women are changing in all layers, new Eves are being created. Traditional male domination wants to suppress this pursuit of rights violently. If a political was defending women's rights and freedoms here, we would not live like this today. But unfortunately, I think that we live by paying such a price because we live in a climate that encourages and pats men's violence on the back.
Ilay Biberoğlu: We have statistics such as 410 women killed in Turkey in 2020. In fact, in the same year, in November, if I remember correctly, 4 women were murdered during one day. In 2021, 415 women were murdered. When we look at the story of femicides, we see that women are mostly killed by their partners or ex-partners and family members. In fact, if I remember correctly, about 85 percent of the women killed in 2020 were killed by their ex-husbands, husbands, lovers or ex-lovers or fathers, siblings. In a society where femicides are so real, I wonder how you as women's rights activists and as part of an organized feminist movement, struggle with this reality and experience freedom of expression and freedom of speech. In other words, when we look at these freedoms, what are the difficulties that you personally experience or what are the platform-specific difficulties you face while fighting within the women's movement?
Gülsüm Kav: There is a general problem of freedom of expression in Turkey. In other words, it is extremely limited regarding dissenting views and extremely limited regarding the press. In fact, a reality is not told in the mainstream media. The real journalism, the journalism that aims to tell the truth, unfortunately cannot find a place in the mainstream channels. Beyond all these, women's right to express themselves is primarily affected by this fact and made them subject to censorship. For example, while the mainstream media was used to produce solution-oriented news, it no longer does. Examples range from the censorship of femicide news to the censorship of how women's rights and freedoms and the consorship of how women rights must be used while encountering violence. The expression of women's organizations that defend women's rights, like us, is no longer allowed. For example, I would like to commemorate Mehmet Ali Birand. Birand covered the case of Münevver Karabulut in detail the year we were founded. He had let us be known and heard. Such examples are now rare to find. However, there is another paradox. You will say, "You always tell the same paradox," but that's how life goes, full of contradictions. On the other side of what I have told so far, there is something that what they can do to other areas of struggle, they can't do to the field of women's struggle. Because it is a very legitimate, socially legitimized struggle that is embraced by the society, because it is a rising struggle, although they silence other fields of struggle and suppress them, they cannot touch us so easily. For example, the mainstream media does not produce news our actions, but there is a theme of violence against women in all mainstream TV series. Of course, the issue of whether they handle this issue correctly or wrongly is a separate discussion topic. But now, violence against women is such an important and popular issue that there isn't even a TV show that doesn't relate to it. While some other areas of struggle can be severely suppressed, the actions of women cannot always be suppressed. This is the general case.
If we are to talk about the We Will Stop Femicide Platform, we are waging such a legitimate struggle that appeals to every world view. There is a saying in Turkish as "No one can touch our innocence". Platform gained a little bit of such a character. But despite this, of course, nothing is certain in Turkey. For example, two years ago, the police intervention in our Las Tesis protest, which was not done anywhere else in the world, could only be done in Turkey. However, that action was also a right of expression. Because Las Tesis is an action that explains why women are subjected to violence and the reasons behind it, with a song and dance choreography. Spreading to many countries of the world… As a matter of fact, it is a song. Such pressure was applied to a song in Turkey. Just as some of our actions and some of our activities are suppressed in this way, similar to the suppression of the right of all opposition groups to express themselves, we are also prevented from expressing ourselves at central points. We were used to march every week in Taksim, Istiklal, when we were first established. Nobody can do such a thing anymore. This has been made. This of course also affects us. However, I can also say the following about our right of expression as feminist movements activists: We follow up the cases, we carry out those actions in the courthouses, but while we should be able to be legally involved in those cases, and we should continue by taking that authority, it happens that our right to intervene is not recognized. And again, let's say Turkey has received a worldwide award. We Will Stop Femicide Platform received a gender equality award in Finland. This was a good thing not only for the platform, but also for our country. But it didn't even make it to the mainstream news. In other words, we encounter ignorances at various layers. Sometimes, we experience direct pressure on some of our actions. I think I've sampled enough. These were the first examples that came to my mind.
Gülsüm Kav: How is the event against us as women developing? For example, he says "Give me your phone password." The point here is not to give it… It doesn't just mean a phone password for women. In other words, it can also be a symbol of another honor. So these are very basic things that should be accepted in the 21st century. We must live a life according to these fundamental rights. If we cannot experience this, if there is a masculinity that resists it, it means that we are struggling with a deep-rooted male domination, a very rooted feudal remnant. This fight is not easy. Each geography has slightly different aspects, but ultimately we are clearing the remnants of the previous era, from the darker ages. I feel that way. Yes, it's not easy, but it's not impossible either. In other words, 20 centuries passed in a way that women were not even seen as human beings, but as incomplete beings, as some kind of creature. We gained the right to vote in the 20th century and became equal citizens. So here is what I want to tell you. When you look from above, a very long time has passed with disastrous discrimination. The time that we started to fight against this discrimination and that it rose to consciousness in the history of humanity is very short, compared to the process that passed with discrimination. But even in such a short time, we have made significant progress. It won't take another 20 centuries to clean up these deep-rooted feudal relics. This is an ongoing struggle with determination and continuity. It is a multi-faceted, very holistic struggle. It's a very systematic fight. For example, it has legal aspects, but it is not just about laws. The most important thing is a public struggle. It forces the public forces, the state that has all the opportunities in its hands. It forces the state to do its duty. If all the states in the world did all this to the letter, we would definitely live in another world.
Ilay Biberoğlu: Ms. Gülsüm, you actually mentioned the establishment story of the We Will Stop Femicide Platform. We did commemorat Münevver Karabulut. I actually want to ask something related to this again. In the foundation story of the platform, you mentioned that the aim of revealing the truth in the murder of Münevver Karabulut was a driving force. And I think that the concepts of revealing the truth or reaching the truth are also related to freedom of expression and freedom of speech. Starting from here, I want to ask: What was the role of freedom of expression in this story, the story of the founding of the platform? In other words, was one of the motivations for the establishment of the We Will Stop Femicide Platform to draw attention into femicides and try to express the truth by using your freedom of expression? Was this platform an effort to establish an alternative space?
Gülsüm Kav: Actually, I think it's a very good analysis. Because that's exactly what we call it. There was an important social problem, a crime against humanity, that was rendered invisible there. In the murder of Münevver Karabulut, what happened was not reflected to the public as a "femicide" with its real name. The event was reflected by being emptied inside. In fact, there was the murder of a young woman, when we conceptualized it, it was femicide. This is how we describe it. But it was covered up, it was called murder of love, it was called jealousy. Until then, femicides were always handled like this, they were called like that. Then, the women said "This is femicide" and lifted the curtain and revealed the truth, and said "There are women" to the judicial system, which makes women invisible by being involved in that case in an organized manner, and took sides from the woman. Thus, we created a public space. Our litigation can have important legal consequences. Here, for example, we can obtain legal benefits that make a difference, such as preventing unfair sentence reductions and proving murder in cases closed as suicide in suspected femicides. But it's not just about legal benefits. The key is to create another public awareness out there. In other words, when you create such a space there, it is reflected in the society. Women's use of their freedom of expression has an impact on the formation of such a public awareness on femicide in Turkey. These are very accurate links. This is exactly how we analyze it.
Ilay Biberoğlu: When you said love murder, I thought about the time when I was in elementary school and I was used to see the concept of "murder of passion" on the third page of the newspapers. I suddenly remembered this. As a child, I was confused because the concept of "passion" was one that I thought was beautiful. Seeing this word side by side with the word "murder" was very strange when I first saw it. What you said reminded me of this feeling.
Gülsüm Kav:  You're right. But as a result of all these, those concepts have become unusable. No matter what world view you have, which side you are from, the term femicide has settled in the press. Besides this, as a result of our systematic, tireless reporting, the authorities which did not keep reports when they should have and neglected this duty, have recently started to publish at least certain reports, if not regularly. I think this is an important achievement.
Ilay Biberoğlu: I think so. Because I think sometimes the definitions and the concepts we use, the language also have a very transformative effect. Now, when talking about femicide, the subject I wanted to mention was the Istanbul Convention, as you said. I know we have a little time left, but maybe you can briefly talk about why the Istanbul Convention is of vital importance for women. Or, the exit from the Istanbul Convention hasn't even been a year yet, it was last July, what effect do you think has had on women in these few months since then? I will also return to freedom of expression and speech. What was the benefit and impact of the Istanbul Convention on women's access to and use of freedom of expression and speech? What has changed now?
Gülsüm Kav: It is a very broad question, but I will try to answer it in the shortest possible way. The Istanbul Convention is an important contract, mainly because it aims at a radical solution to violence. In other words, it does not have a logic such as "violence continues on the one hand, we are protecting women from it". It is a very important document as it describes the way to completely eradicate violence itself. Today, it has the feature of being the most up-to-date and comprehensive international document on this struggle. We can say that it is the most progressive document on the issue of combating violence against women. Of course, it didn't come down from the sky all of a sudden. There is a substantial background behind it. Again, there is the accumulation of experiences in combating violence. Other international gender equality documents and experiences have accumulated. But Istanbul Convention also has a serious preparation process itself too. For at least 5 years, a pioneer group first identified and worked on the needs and then prepared this contract in line with these needs. For example, in the international convention prohibiting discrimination, the concept of violence and the concept of combating violence was included only as an article. After a while, the Istanbul Convention began to be prepared. Just as we said, "There is a need to deal with femicides and this form of violence," when we were establishing the platform, it was said that "a document that only deals with the struggle with violence is needed" in the world. This discovery happened in Europe. Because there is another convention in South America that deals with the struggle of violence. There is a regional convention drawn up as a result of the increasing femicide in Mexico in the 1990s. The Istanbul Convention goes beyond this. It is a document built on all those previous experiences. In other words, people who think that there is a need for a separate agreement in Europe said that there should be a worldwide agreement today and described the way to eliminate violence itself just like a scientific discovery.
It has many articles, but there are 4 cornerstones that we call the 4 Ps. There are 4 cornerstones that accept the fact that we are facing a deep-rooted and difficult issue and respond to all aspects of this difficult issue. There are answers to the questions of what needs to be done now, what to do in the medium term, and what to do in the long term, which concrete institutions should deal with which aspects? There are answers to all these. It is a contract that gives concrete tasks to actors instead of general and rounded expressions as we are generally accustomed to in international texts. What is told is not a single step. Just like the healthcare system. There is a preventive doctor, there is a vaccine, but if you still get sick, there is a cure. Then there is the forward-looking preservation and rehabilitation. Same way. The first step, the first P, is the prevention step. The Istanbul Convention states that "create a society such that violence does not dare to occur." This is actually an article that proposes to vaccinate the society in a way. What is the vaccine for it? Tackling inequality in connection with the root cause of violence. Signatory states are told: "You must strive and ensure that women live with equal rights in all areas of society." But it very understandingly says, in the context we just talked about, "Yes, you may not be able to do it right away. You may not create a super society that quickly. Because violence is a deep-rooted issue. If there is a case of violence, go and protect." Protection step, second P. Accordingly, women should be effectively protected against violence. It asks each signatory country to use its own legislation to implement, whatever its own law is. For Turkey, this is the law numbered 6284. In other words, he tells Turkey to "enforce the law numbered 6284 effectively". But again, it is understanding. In the 3rd basic step, in the 3rd P, the Convention says to the signatory states, "If you tried to protect and failed, there is something you can do." Of course, trying to protect here is not taking an injunction against a woman who has asked for protection 23 times, just like in Turkey. We're really talking about trying to protect. If you really tried to protect and could not, for example, there was an example once. A woman under protection was injured when she went to her the house she left to collect her belongings while she was accompanied by a close guard, a law enforcement officer. The guard was killed. There was a real effort for protection here, yet such an event took place. Of course, these are rare examples. The convention states that "if you failed to protect what or who you were trying to protect, if there was harm, effectively prosecute. Impunity. Give the deterrent punishment." Finally, it says, "Even if you do all these things, it's not enough. If you want a society that is free from violence, show me and implement concrete policies that will empower women for the future."
Of course, there are many sub-items of all these things I have told, and there are various innovations the Convention have brought. For example, if there is a life-threatening situation, it points out the recognition of the right to be a refugee. You know, the right to be a refugee is put on the agenda for political reasons or war conditions. By accepting women as if they were under war conditions, which is a bit like that, if a woman cannot be protected in her own country due to violence against women and her life is in danger, the right of be a refugee is recognized among the signatory countries. The Istanbul Convention is a very important guiding document that brings innovations like this and other innovations. Even in the year the convention was signed, even though it was not implemented at all, its taking place in the mainstream, giving such a message to the society, taking a reform step for women created a positive climate and discouraged violence. And that year the violence receded. After the contract was not implemented and the signature was withdrawn at the end, we see that the impunity for male perpetrators has increased in the last period, but the penalties for women are aggravated when they have to protect themselves. In other words, we see that men are clearly favored. As in the case of Çilem Doğan… Çilem Doğan, we know that women who used their right of self-defense and were freed before, were punished again and sent to prisons. We can observe that men who should be punished are left unpunished or reduced sentences are increased. The abolition of the Istanbul Convention, above all, is to say to women who make up half of the population: "We do not deem you worthy of this document, which saves lives in many parts of the world." The government says I am not with you in the face of violence. This itself is very serious violence.
Tayfun Balçık: Are you hopeful for the future of freedom of expression and speech in Turkey? What do you think are the steps to be taken for a future where everyone can access and use these freedoms?
Gülsüm Kav: Of course I am hopeful. There is only one step to be taken, always to keep fighting. But this is not an individual matter. Being aware of the fact that we will never be able to be saved as individuals, and saying "you will never walk alone", both protecting each other and the lives of women we do not know, and doing this in a strong and organized way, I think is the only thing that wins. When we fight, we win. We don't gain anything if we don't. Of course I am very hopeful. This is not such Polyannaism, not an unfounded hope. Because it has a material basis. The change of society, the change of women and their determination… This is how the wheel of history actually turns, and this is the current reality, in the face of this, those who deny this truth will surely lose. There is an effort to cover up this truth, but it is always said that "the truth has a habit of coming out". Of course it will show up. But of course, everything will not happen by itself, without problems. Of course, everything will be a struggle. Everything will be connected to the good results that should be thanks to the struggle. We will be able to achieve a good life in which women and all of us smile, if we work hard.
   1.2
Gen Z, student movement and Boğaziçi Protests in Turkey
The decline of academic freedom, freedom of expression and freedom of speech in Turkey, with Turgut Kartal
Introduction
The Hague Peace Podcast welcomes Turgut Kartal who is a member of Gez Z, a student in Boğaziçi University and one of the protesters in the student movement. The Boğaziçi University protests started on January 4, 2021. Melih Bulu, who was appointed as the rector of the university on January 1 by the President and AKP's leader Erdoğan, became the first rector to be appointed from outside of the university since the 1980 coup. Students and university staff were already uncomfortable with the fact that they were not given a chance to elect their own rector. It was also the case for the previous two rectors but the fact that Bulu was a candidate for nomination from the AKP, he took an active role in the establishment of an AKP district organization and he plagiarized in his doctoral thesis caused the students and staff to find the appointment unlawful, inappropriate and unfair. According to the Human Rights Foundation of Turkey, at least 801 people were detained with torture and cruel treatment, 13 people were injured, 11 people were arrested, 228 people were subject to judicial control and 29 people were placed under house arrest. According to Human Rights Watch, the police used disproportionate force and used rubber bullets and tear gas against students.  Helicopters were flown over the campus, snipers were placed in the surrounding buildings. In addition to being detained by house raids, students were also subjected to naked search torture during detention. Disciplinary investigations were launched against students who wrote "trusteeship" on the Rectorate building. The University's LGBTI+ Studies Club and Women's Studies Club were closed. Two students, Berke Gök and Perit Özen are the last students who were released after staying in jail for more than 3 months. Tens of legal cases against students are still pending.   
We are, on this episode of The Hague Peace Podcast, here with one of the most popular faces in the protests, Turgut Kartal. He is studying Philosophy in the Boğaziçi University and he was one of the first people playing active role in the protests, also one of the first people being detained.  We talk about the culture of Boğaziçi University, how and when university students and staff believe that Boğaziçi's cultural values were threatened, how the protests started, how the students gathered together and what the current situation is like.  We also cover about the gradual decline of freedom of expression and freedom of speech in Turkey as well as its current profile regarding these freedoms. We mention to Gen Z's feelings and thoughts on freedom of expression and speech besides what the generation's common approach to the way in which these freedoms are being practised. We also specifically talk about the art exhibition which took place in the campus ground, organized by students themselves and was open to any artist who wanted to exhibit its works. The exhibition led to a discussion on the freedom of expression and eventually caused two students to be arrested.
You can find Boğaziçi TV, a youtube channel established by student initiative, via https://www.youtube.com/channel/UC9pGbJ_YTz7Js4HdEiaJtfw 
To be able to follow the most recent news, you can visit https://www.instagram.com/bogazicidirenisi/
   1.3
Artistic Freedom in Turkey
(Coming Soon)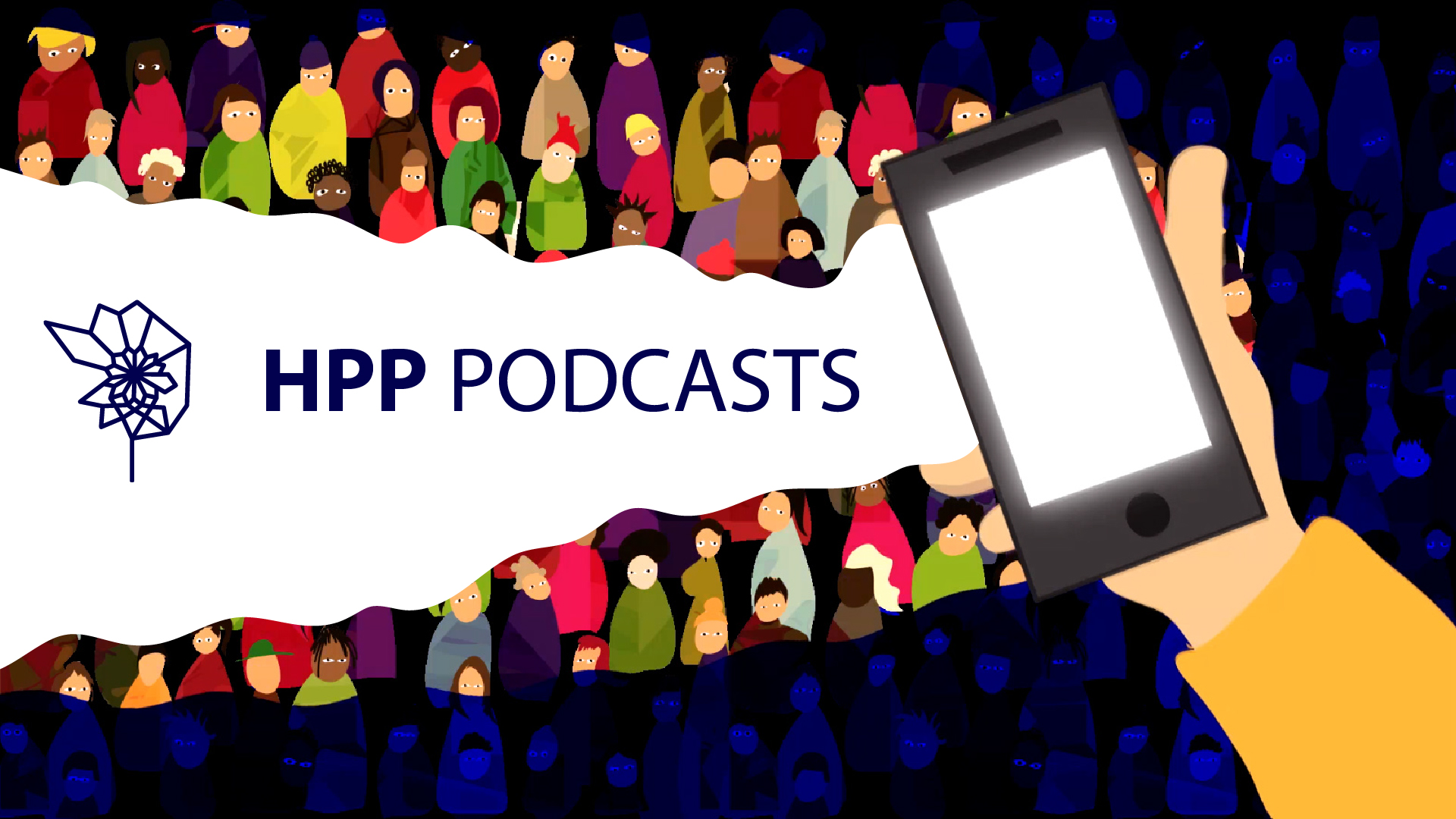 Donate Now
Your one-off or monthly donation makes a big difference!
Follow us
By following us on Instagram, Twitter, and Facebook, you contribute to our social impact.
Collaborate with us
Are you interested in collaborating or volunteering? Feel free to get in touch!
Are You Ready to Make a Difference?