The Hague Hacks Festival 2018
December 14th 2018 | @The Hague Humanity Hub
On December 14th, 2018, the Hague Hacks Festival held five workshops addressing human rights challenges represented by our workgroups at The Hague Peace Projects.
The day sparked a number of collaborations, including follow-up design workshops at at Nextview's Design Thinking Centre on the High Tech Campus in Eindhoven. For more information on these projects please see the Reports section below.
The Hague Hacks would like to thank ImpactCity and the municipality of The Hague for their support in making this event possible. We would also like to extend our appreciation to our host The Hague Humanity Hub for their friendly and accommodating service.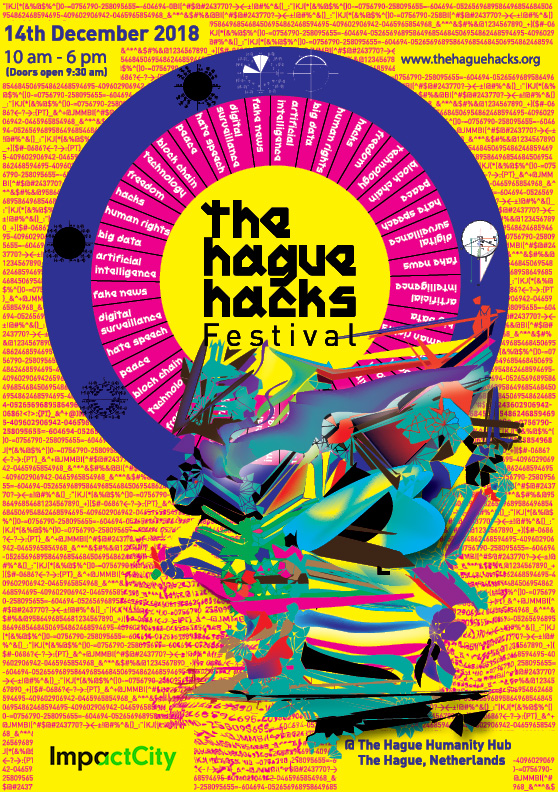 Killed by Social Media
Bangladesh. In polarized and fractioned (secular and Islamic) societies, social media plays a negative role through the publication of fake news and trolling. This leads to an escalation of violence, threatening the social cohesion with attacks and killings. How to make tolerance and inclusiveness viral in Bangladesh?

Dealing with Dictators
Rwanda. The dictatorship of Rwanda allows zero criticism. There is no freedom of the press and no independent human rights organizations. Organizing and lobbying for change is incredibly difficult, and the threat to all who speak up is very high. How do we create safe networks of activists in Rwanda?

Tech Trust and Torture
Pakistan. In the interest of global growth strategies, companies appear to be sharing personal data with abusive regimes, resulting in the capture and torture of people. What's the real picture behind this, and how far does it go? How can we create a safe communication protocol to protect free speech and organization?

Low Tech Rules
Sudan. A long and devastating war. The world has forgotten Darfur, but problems persist. Bashir is wanted for war crimes and genocide in Darfur by ICC. How could tech contribute to security in a violent and low-tech environment?

Institutional Slavery
North Korea. With their families held hostage, North Koreans are forced to work abroad as slaves and send money back home. These institutional slavery practices are known to be common in at least 72 countries. What is the scope and scale of this, and where does the money trail lead?
Hack. Hacking. Hacker.
These words are traditionally associated with gaining access to a computer system without permission. But a new generation of techies and problem solvers are reappropriating the word. In the last few decades, "Hackathons" have emerged as an exciting meet-up for computer programmers, coders, graphic designers, business professionals, project managers, companies, medical experts… everyone under the sun. All are welcome to Hackathons, as long as individuals share their talents and expertise to achieving a common goal.
The Hague Hacks is no exception.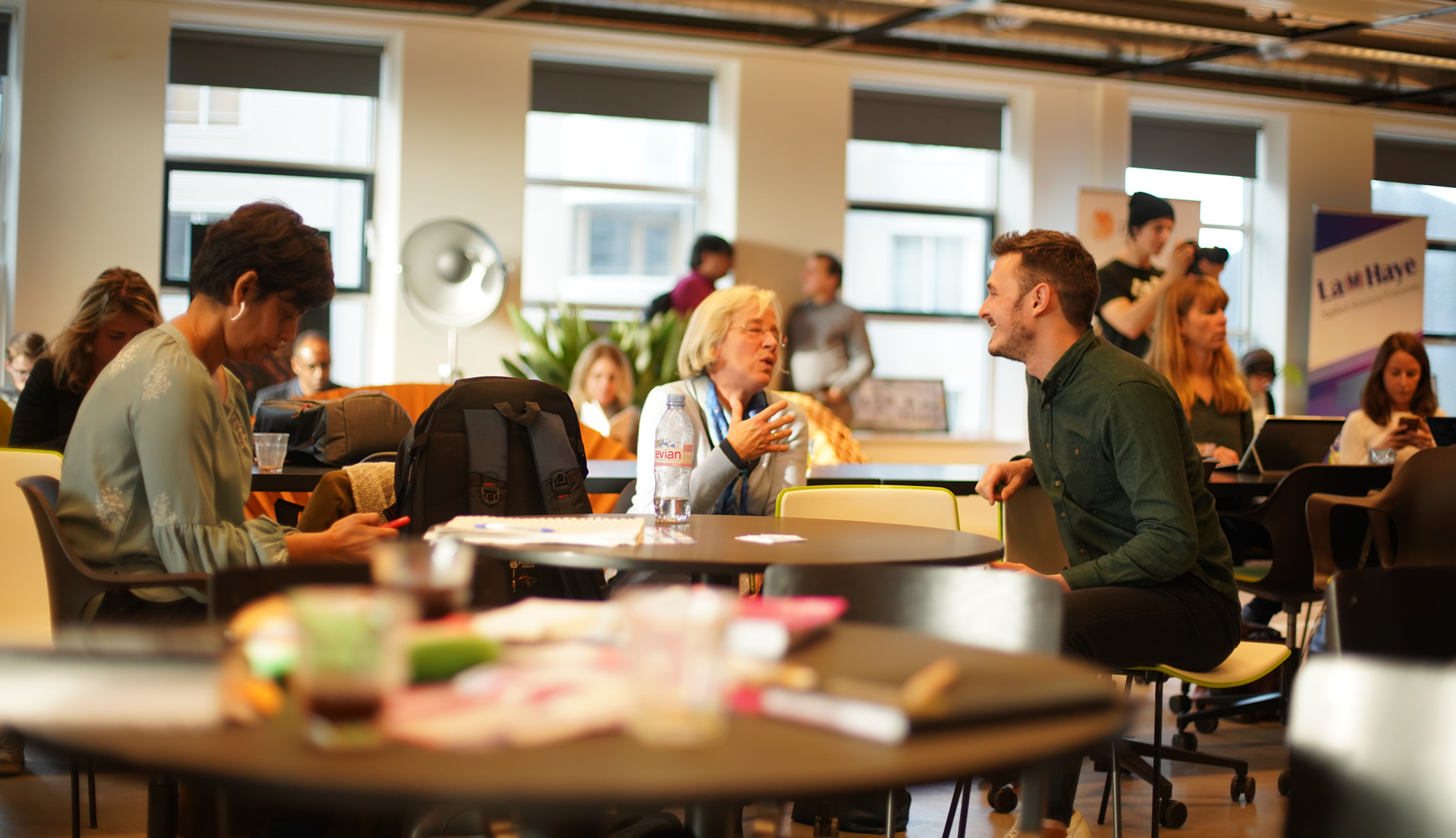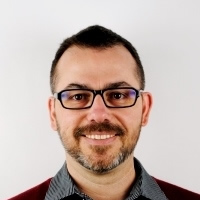 Visual Ethnography
Dr. Mark R. Westmoreland coordinates the Visual Ethnography specialization at Leiden University and formerly served as co-editor of Visual Anthropology Review before co-founding the Writing with Light journal for anthropological photo-essays. His work engages both scholarly and practice-based approaches at the intersection between art, ethnography, and politics. He has written extensively on the interface between sensory embodiment and media aesthetics in on-going legacies of contentious politics. In Lebanon, he addresses the crucial role experimental documentary practices play in addressing recurrent political violence, while in Egypt he has focused on the activist mode of resistance-by-recording in mass street protests. His latest project utilizes the affordances of DIY aerial photography and 360° video to facilitate new insights and productive conversations about landscapes of extraction in Ghana.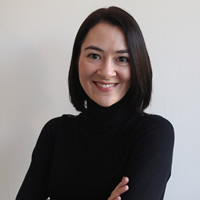 Data Science & Innovation
Dr. Stewart received her Ph.D. from Yale in 2013 in Molecular, Cellular and Developmental Biology where she studied animal sensory systems. After a year studying Chinese in Taiwan, she returned to the U.S. as a Research Scientist at MIT's Center for Biomedical Innovation. Now based in The Hague, she focuses on science and innovation policy, using big data to interrogate supply chains for evidence of slavery, and expanding access to biologic medicines.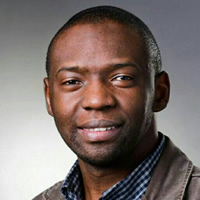 Akayezu Muhumuza Valentin
GLR HR Policy Advisor
Akayezu Muhumuza Valentin is a Legal Practitioner and a Human Rights Activist. He holds a Master Degree (LLM) in Business Law, a Post-graduate Diploma in Legal Practice studies and a MA in Development studies with a specialization in Human Rights and Peace Studies. Currently, Valentin is a PhD candidate at International Institute of Social Studies. Valentin carries out voluntary work at The Hague Peace Projects where his expertise focuses more on democracy and peace issues. Valentin speaks English, French, Swahili and Kinyarwanda.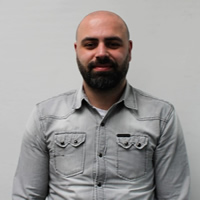 Historian & HPP Manager
Tayfun obtained a Master's degree in History from Leiden University. He is Program Coordinator for the Armenian-Kurdish-Turkish work group, a dialogue project to reduce tensions between these groups and explore ways to work together. As a historian he gives lectures and workshops on issues related to the modern history of Turkey. Furthermore, he is one of the members of the 'Nieuw Amsterdam Raad', an advisory collective to give progressive counsel on matters related to migration, discrimination and social cohesion. Tayfun was born in Amsterdam to a Turkish family.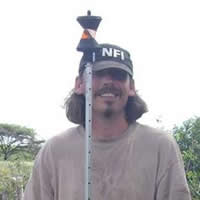 Forensic archaeologist
Mike Groen is a forensic archaeologist employed by the Netherlands Forensic Institute (NFI) since 2006. His past professional experience relates to field archaeology and physical anthropology. As a field archaeologist, he was involved in archaeological excavations in several Dutch municipalities in the western part of the Netherlands between 1994 and 2005. As a physical anthropologist, he was attached to the Leiden Medical University Centre (LUMC) between 2002 and 2012, and was involved in both the recovery and analysis of human remains from late medieval and postmedieval contexts. His research interest include forensic archaeology, scene of crime investigation, physical anthropology and human taphonomy.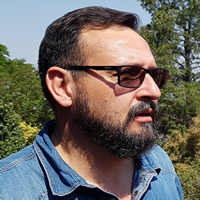 Forensic aracheologist
Coen Nienaber is a forensic archaeologist with the Netherlands Forensic Institute (NFI). His functions include the location and recovery of illegally buried bodies or objects and supporting the police and other law enforcement institutions at crime scenes. In collaboration with the Faculty of Archaeology at the Leiden University he also conducts forensic archaeological research in new field archaeology methods and techniques, human decomposition processes and taphonomy. He also teaches forensic archaeology and trains students and law enforcement personnel from Dutch defence, justice and police institutions. In addition he also supports international government institutions when the need arises for forensic archaeological investigation outside the Netherlands.
He has been awarded, or participated in projects or teams that had been awarded the Anatomical Society of Southern Africa Technical Award in recognition of a high standard of research content and an outstanding technical presentation in 2017, a Commendation for Engineering Excellence in projects in the category larger than R5 million from the SA Association of Consulting Engineers in 2005, The Premium Award for 2005 for Excellence in Environmental Management in Project Execution from the International Association for Impact Assessment and a Nomination for the South African Institute of Civil Engineers: Best Community Based Project in 2003 for the Nandoni Relocation Action Plan, were nominated for the best overall publication from the Faculty of Medicine, University of Pretoria in 1998 and won the Antoinette Kotzé award for best first time presenter – Anatomical Society of Southern Africa 26th Conference, 1996.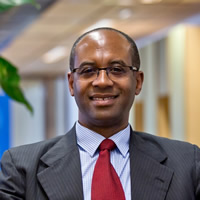 CSI Chief operations
Chief Operations Officer Crime Stoppers International (CSI)
*As the global authority on anonymous reporting, CSI drafted The Hague Accord in an effort to lead a progressive movement to empower communities to take action against criminals and criminal networks through anonymous reporting networks.
"Transnational organized crime poses a growing threat to national and international security, with dire implications for public safety, public health, democratic institutions and economic stability," said CSI Chief Operations Officer Devrol Dupigny. "Not only are criminal networks expanding, but they are also diversifying their activities so our efforts to combat crime require a coordinated transnational response."
*Source: Diplomat Magazine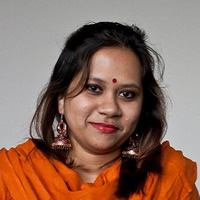 HPP HRD Bangladesh
Shucheesmita Simonti is currently pursuing her MA in Human Rights, Gender, and Conflict: Social Justice Perspectives from International Institute of Social Studies, Netherlands. She is writing her master's thesis on Syrian refugee women in Netherlands. She is part of Bangladesh working group at the Hague Peace Projects. She completed an MA in International Relations from South Asian University, New Delhi. She is also working from distance as editor of Women Chapter(English site) and Researcher and Social Media Manager at Safety First for Girls Outreach Foundation, a not-for-profit organization based in Zambia. She has published a research paper on gender-based violence experienced by Rohingya refugee women as part of SAFIGI's research project. She has been selected as a young leader for Women Deliver Young Leader Program 2018 for her passion and commitment to advancing gender equality.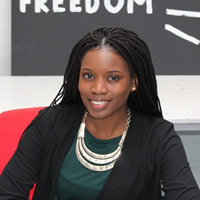 HH Moderator
Co-Creation and Operations Manager – Trony comes from East Africa and is educated in communications, international relations and business. She designs projects, programs and collaborations that sustain and transform teams and spaces allowing for the organizations objectives to be met by ensuring all departments run smoothly. Her interest lay in harnessing talent and nurturing potential of individuals, groups and communities in Africa and Europe.
Languages: English, Kiswahili, Luganda, Dutch, French.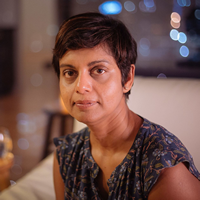 writer & activist
Rafida Bonya Ahmed is a published author, moderator at Mukto-mona blog, the first online platform for Bengali speaking freethinkers. Survivor of a deadly terrorist attack herself in 2015, she is advocating for raising awareness on fundamentalism, and protection of secular writers and activists. She received the Freedom From Religion Foundation Forward award in 2016. She is currently a visiting Fellow at the London School of Economics. She worked in the IT industry for twenty years before .she decided to be a full time writer and an activist. She was a Senior Director of New Product Innovation at Equifax, USA until 2015. She has a Bachelor's Degree in Computer Information Science from Minnesota State University, Mankato, USA.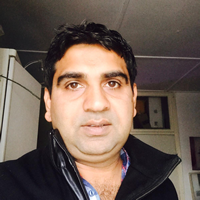 HRD & Tech expert
Ahmad Waqas Goraya is a blogger from Pakistan writing about topics such as human rights, religious freedom and secular democracy. Due to severe blasphemy laws, religious freedom has been under increasing pressure in Pakistan. Religious minorities such as atheists and agnostics, Christians and Ahmadi's are often threatened and marginalized. Because of his work Ahmad Waqass Goraya was abducted for three weeks by Pakistani Security Services. During this time, he was tortured and abused. While he was eventually released, he can not go back to his home country due to the blasphemy accusations and the dangerous situation in Pakistan. He currently resides in the Netherlands.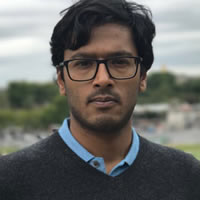 Oxford Internet Institute
Bharath is a Researcher at the Oxford Internet Institute, University of Oxford specialising in the study of hate speech, right-wing extremism, and new media in Europe and North America. This work, which focuses on the cultural and transnational aspects of this phenomenon, combines qualitative and computational methods to study its growth, spread, and impact. He contributes to the VOX-Pol Network of Excellence and the Computational Propaganda project at the Oxford Internet Institute. He has also presented at meetings of the UN Counter-Terrorism Executive Directorate and inquiries in British Parliament and has contributed to various television and radio broadcasts. Bharath is also a fellow for the Centre for Analysis of the Radical Right and a Stipendiary Lecturer in Human Geography at Hertford College, Oxford. Bharath holds a PhD and MSc in Geography at University College London and a BA in Peace and Conflict Studies from UC Berkeley.
Research Interests:
Media, big data, data science, extremism, hate, social media, communication, security, race and ethnicity.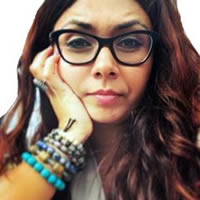 Journalist & HR activist
As a journalist and human rights activist – Annie Zaman has been working for more than 10 years in Pakistan, Germany and Britain to create awareness about various socio-political issues and gather more voices in support of a progressive and tolerant global society.
After working as a full-time journalist at Pakistan's Daily Times and Germany's international broadcaster Deutsche Welle, Annie moved on to more adventurous and innovative projects with various advocacy groups, raising her voice and words for labour rights, minority rights, and rights of journalists in conflict zones.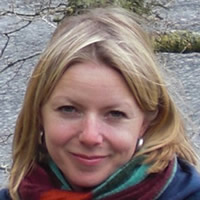 HR & International Law
Amy Strecker is Assistant Professor at the Dept. of Heritage and Society, Leiden University. Her research focuses on the interplay between human rights, environment and cultural heritage, and her most recent book, Landscape Protection in International Law, has just been published with Oxford University Press.
Amy coordinates an international summer school on Heritage Destruction, Human rights and International Law at Leiden University, as well as being an affiliated researcher with the LDE Centre for Global Heritage and Development, and an elected member of the International Law Association's Committee on participation in global heritage governance.
Her recent research as part of an ERC Synergy project (Nexus1492) has dealt with the role of international law in confronting the colonial past in the Caribbean, specifically in relation to land rights, cultural heritage and restitution.
Amy is a also visiting professor in international environmental law at the University of Nova Gorica, Venice.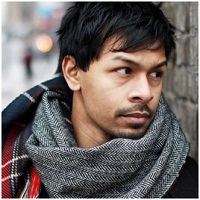 HRD & AI expert
Imtiaz Shams has been using his experience founding hard-tech start-ups companies to help apostates who leave conservative religions.
In 2012, he began creating 'underground railroad' networks for ex-Muslims around the world. In 2015, he founded Faith to Faithless, an organisation working to reduce the stigma faced by 'apostates' of all religions. It has been featured on the BBC and in a Vice documentary, the Guardian, and the Times, and has helped thousands find a place for themselves in a world that often dehumanises the non-religious. Faith to Faithless later became a part of Humanists UK. Imtiaz currently serves as Faith to Faithless's Chair and a trustee of Humanist UK.
Imtiaz believes strongly in the fight to bring happiness to apostates who face discrimination from their families, community, and state. He has a management degree from the London School of Economics and works as a consultant for high-tech solutions to problems including GDPR, agri-tech and animal welfare. He tweets at @imtishams.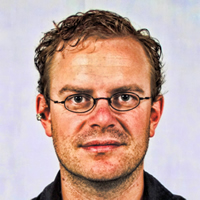 multimedia artist
Ralf Graf / artist name: RXAXLXF /
Ralf is a multimedia artist originally from The Netherlands who has worked since 2001 mainly in/from African countries.
His involvement with African matters started when he was invited in 2001 to conduct a workshop in multi-media production for youth from the slums of Nairobi, Kenya.
Out of this workshop eventually the multi-media school NairoBits for disadvantaged Kenyan youth emerged. After this project, many more followed.
Next to his management- and artistic work, he also kept working on documenting human rights issues.
Since 2013 he is working on the City Cotton case, where he is documenting the fight of the City Cotton slum community to get back the piece of land on which their village stood. The land was grabbed by the former president of Kenya, Moi, who corrupted Kenyan police officers and hired gangsters to kick out around 300 families with brute force.
The documenting of their struggle turned into a cooperation with the community, whereby the material that we collected is also used in a legal & peaceful battle against the former president & the Kenyan government. In a landmark ruling, they even won with all the evidence the first court case, something quite unique in Africa. The case is currently ongoing in appeal at the Kenyan Supreme Court.
In the process of the case, Ralf faced many repercussions, from death treats, to having to close his office in Kenya and the censoring and confiscation of his works. He also witnessed that most journalists of mainstream media were too afraid to cover the story. Being in the middle of this situation, he realized that these happen to so many other artists & media practitioners, that he decided to set up a global platform for censored arts & media. The goal of this platform is to publish cases of censored works which are not covered by mainstream media and to find buyers/publishers for those works. As repression has always also severe financial repercussions for the suppressed, it is important to support the makers financially as well.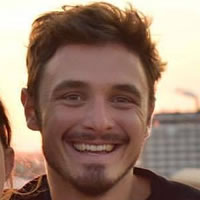 Project manager timby
Rory is a Project Manager at TIMBY, working with a range of NGOs, community monitoring groups, and big businesses to help them use TIMBY's suite of interconnected digital tools to systematically and securely document, track, and follow up issues, and subsequently use these first-hand reports to create impactful change in collaboration with policy makers, government, and journalists.
A recent graduate of International Development Masters from the University of Amsterdam, Rory works alongside projects with groups tackling issues such as monitoring illegal fishing activities, land encroachment, waste disposal, forced evictions, and deforestation.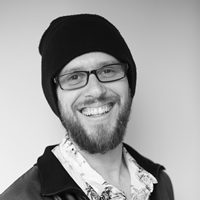 co-founder Hit Press
Vincent Smith is co-founder and partner at Hit Press, a company based in The Hague specializing in sonic and animated storytelling services for brands focused on sustainable ecological and humanitarian practices.
At the turn of the 21st century Vincent studied Visual Communications and Design at the Open Window Institute of Arts and Digital Sciences in South Africa followed by a fifteen year career in visual and interactive media spanning print, web, film and video game platforms.
From 2012 he complimented his visual communications proficiency with a further three years of study in the field of Contemporary Popular Music Practice and Music Composition at the Campus of Performing Arts SA.
As a techie from childhood Vincent was introduced to the world of digital communications and social media in the days of Bulletin Board Systems, Internet Relay Chat, GeoCities and MySpace. Today his tech interests include the exploration of blockchain technologies pursuing decentralized financial, communications, media, impact measuring, trust and accountability systems.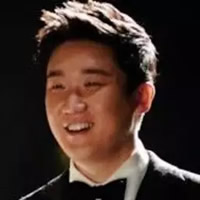 CEO VREX Lab
Rudy is Co-founder and CEO of VREX Lab, a startup focused connecting people around the world by delivering entertaining AR experiences. Prior to co-founding VREX Lab, Rudy co-founded the international production company 37th Degree, which produces commercials and music videos for clients ranging from MNCs to K-pop idols. Rudy began his career as an independent film director/screenwriter and worked on several commercials and TV. He also served as speechwriter and interpreter to the defense minister of Korea. Rudy holds a degree in comparative literature and visual arts from Princeton.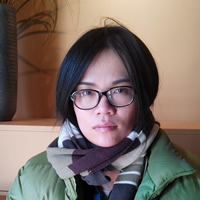 design theorist
Yin Aiwen is a practicing designer and design theorist, who use writing, speculative design and time-based art to examine the social impact of planetary communication technologies. She advocates relationship-focused design as a mean to redesign, re-engineer and re-imagine the relationship between technology and society. She holds a master degree on Design from Sandberg Instituut Amsterdam, and was a research fellow in The New Normal 2017 in Strelka Institute, Moscow and in Art Center South Florida, Miami.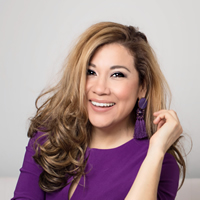 founder & CEO She Matters
Christina Moreno is the founder and CEO of She Matters, a social enterprise recruitment agency with a mission to empower refugee and migrant women to enter the labour market. An international lawyer by training, her passion lies in providing them with the support they need to build their social and economic capital, boost their self-confidence and become leaders in their homes, businesses and communities.
Most recently, Christina worked as a legal associate and head of communications at an international legal partnership based in The Hague that specialises in on the ground international humanitarian and human rights law. She is a Thomson Reuter's Foundation Trust Conference Scholar (2017), and was selected as one of HiiL Innovating Justice's 'Persons to Watch in 2018 for Justice Innovation.'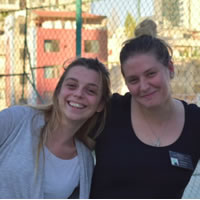 BeDataDriven
Fay :
Fay has been working with BeDataDriven and ActivityInfo for the past year. Apart from various marketing activities, her work revolves around understanding what motivates the users of ActivityInfo and capturing the history of the software through their stories.
Lucy :
Lucy has been working for BeDataDriven on ActivityInfo since 2016 in multiple roles. Currently, a Technical Support Engineer and Project Manager, she ensures that any issues with ActivityInfo or Projects improving the software, ranging from small improvements to complex features are followed up in a timely manner. Along side this she also provides support and trainings to NGOs and UN Organisations either via email, remotely or on-site.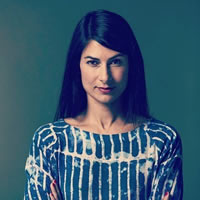 filmmaker technologist
Anjali Nayar is a Canadian filmmaker, multimedia storyteller and technologist.
Nayar's most recent film, Silas premiered at the Toronto International Film Festival in September 2017. The film is about activists using smartphones to expose land grabbing and corruption in West Africa. Nayar's feature directorial debut, Gun Runners, premiered at Toronto's Hot Docs Canadian International Documentary Festival in May 2016 and was acquired by Netflix. The film follows two Kenyan warriors who trade in their AK-47s to pursue marathon running. Nayar is also directing Just A Band, a fractionally fictional documentary about an Afro-electric pop group that wants to go to space.
Beyond film, Nayar has written and filmed extensively for Nature, Reuters, the CBC News, the BBC, and NPR. Nayar has a Masters in Documentary from Columbia University Graduate School of Journalism, a Masters in Environmental Management from the University of Oxford, and a Graduate degree in space science from the International Space University. Nayar founded TIMBY (This Is My Backyard), a suite of digital tools that helps activists report, verify and tell stories safely.