The Hague Hacks Festival 2019 Blog
Rethinking Tech as a Medium for Peace
What comes after Instagram, Microsoft, and Facebook? And what does The Hague have to do with it?
Technology has gotten us far, very far. Further than the wildest dreams of the most visionary men and women in history. It has, and always will, play a major role in guiding and testing the future of humanity.
Bill Gates, philanthropist and Co-Chair of the Bill & Melinda Gates Foundation, made the point: "Never before in history has innovation offered promise of so much to so many in so short a time." I fully understood what Bill Gates meant when I meandered through the crowd of people gathered at this year's Hague Hacks Festival. It was the first time in my life that I had taken part in an interdisciplinary workshop on how to use technology to solve political, social, and environmental problems. I was amazed to see how much work you can get done when a good methodology and highly talented and driven people are put in the same room together.
Many will agree that these past years have had a devastating impact on human rights and planet Earth. We have brought our environment near to a point of collapse, and have crossed an increasing number of boundaries to fuel our market's desire to endlessly have more.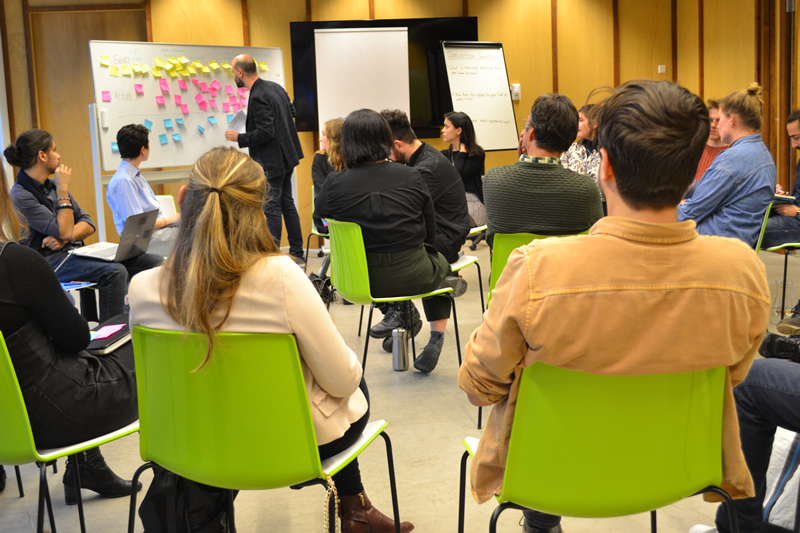 But now things are changing!
We have seen a rise in young activism and social entrepreneurship, a rise so strong and so coordinated that it transcends the barriers of geography, language, and culture. For me, The Hague Hacks Festival at The Humanity Hub in December was the perfect example of this. I saw how activism and the will to improve our lives and the lives of others can come together with academia, social entrepreneurship, and technology to create a synergy that brings new and revolutionary ideas to the table.
In five specially designed workshops we discussed a broad range of human rights challenges, and covered topics ranging from: "Safe Activism in Hong Kong", to "Remote Coordination in Nicaragua" and "Gender Equality in Bangladesh". I felt that these workshops, and the more global topics of "Peace Education" and "Technology for Environment", all addressed crucial human rights questions, and yielded very interesting, in-depth, and inspiring conversations. As such, the first problem for the participants of the Festival seemed to be deciding which workshop to take part in.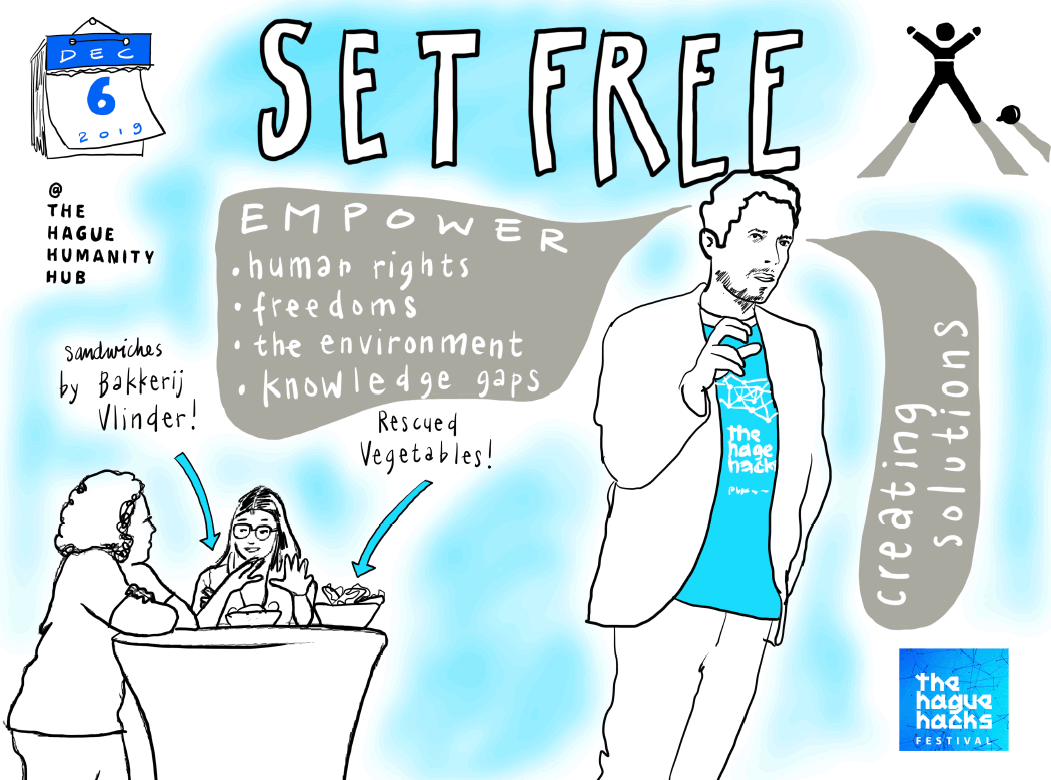 So what do we do?
The goal of the Hague Hacks Festival is to find ways to use Technology for Peace; providing in this way an invaluable space for Human Rights Defenders, Environmental and Social Activists, as well as young people to broaden their knowledge of the tools and platforms available for social change. It is also a great opportunity to connect with like-minded people and experts in the field for new collaborations.
Events like these are very important for those who are in the front-line of defending human rights and the environment. I have personally seen how technology helped the Nicaraguan students lead a political uprise against one of the most oppressive and violent dictatorships in Latin-American, with not much more than a smart phone and massive amounts of courage.
As I talked with Mohanasundar Radhakrishnan, a TU Delft PhD who focuses on the climate adaptation of urban areas towards increasing their flood resilience, I understood the importance of using technology to map systems in order to understand them better. It is very difficult to see how the many layers of invested interest overlap and intertwine with each other, creating complex scenarios that are hard to grasp for the casual observer.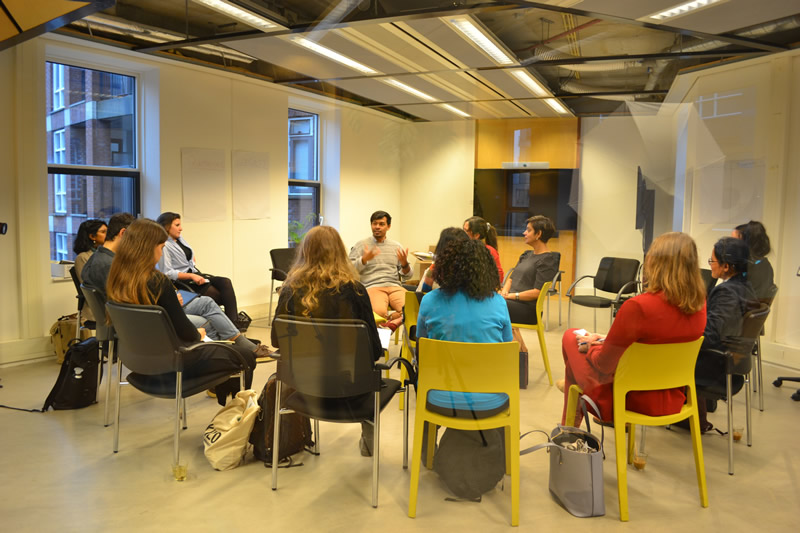 And Now…
Technology has gotten us very far for sure. It has granted us unparalleled levels of connectivity, resilience, food production, and the capacity to react against disasters to name but a few. Yet, at what cost? Much has to be done if we want to effectively use technology for the well-being of the many and not only the few. Technology has the potential to open doors to a fairer future, where humans are not simply subservient to the production of goods, and the environment is not at the mercy of economic purposes. The Hague, as the International City of Peace and Justice, along with organizations like The Hague Peace Projects, Impact City, and The Humanity Hub to name a few, have embraced the mission of facilitating human rights collaborations, and focus their efforts and resources on creating a better world for all.
We can all join this mission! I consider it a personal calling to take part in the process of improving the lives of others. I believe that by exercising our humanity, our innate ability to connect, empathize, and collaborate with others, we may achieve our full potential as human beings.
Written by Chale Guadamuz