Set Free – The Hague Hague Festival 2019
Can Tech Empower Human Rights & Freedoms?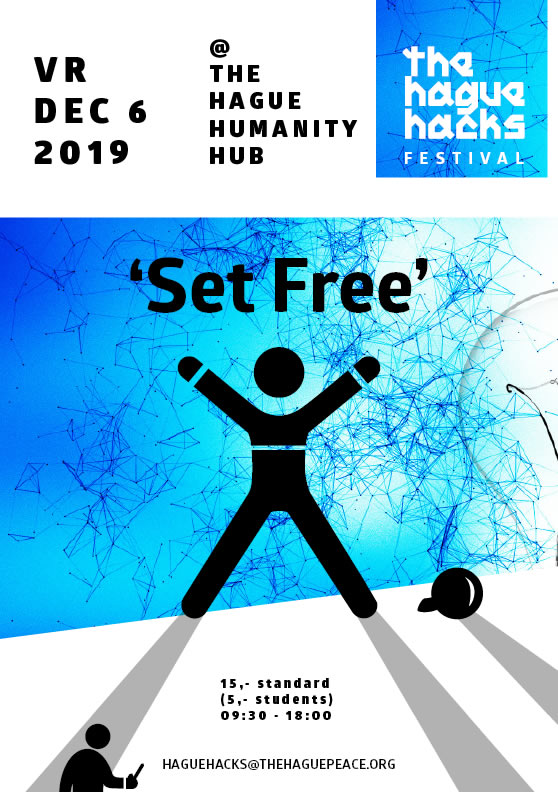 Save the date! On Friday December 6th we will hold our third annual Hague Hacks Festival! Do you have your tickets yet? This year, we will focus on how tech can empower human rights and freedoms. We will look at rights and freedoms that are often taken for granted, but are not self-evident for many people around the world. Tech can be an essential factor in improving the situation for many and it is vital to come together and discuss how we can make this happen.
We will kick off the day with an introduction to The Hague Hacks and The Hague Peace Projects, and explain the 5 human rights challenges that we will focus on during the festival. This year's theme for the Festival is Set Free: Tech to Empower Human Rights and Freedoms. We will be focusing on five global challenges to human rights and freedoms: Political Participation (Nicaragua), Gender Inequality (Bangladesh), Peace Education (Netherlands, Northern Ireland, Turkey/Kurdistan, North Korea), Right to Expression and Association (Hong Kong), and the Environment and Human Rights (International). For more information about these workshops, take a look at our Festival page for an overview of this year's themes.
After the kickoff, it is time to start with our discovery workshops. Each theme will have its workshop. This is the time to explore the context of our Human Rights Defenders, map the existing problems, and zoom in on opportunity spaces. We have invited inspiring and skilled speakers for each workshop to provide the necessary context and nuance. They will exchange their experiences, needs, and goals with participants in interactive workshops designed to facilitate the exchange of ideas and engagement in constructive discussions.
The discovery workshops provide an excellent opportunity to explore the background and context of our Human Rights Defenders with participants from different fields and professions. We often find that the most creative and innovative solutions are created by bridging the gap between spheres of knowledge and disciplines, which is why this festival is so important.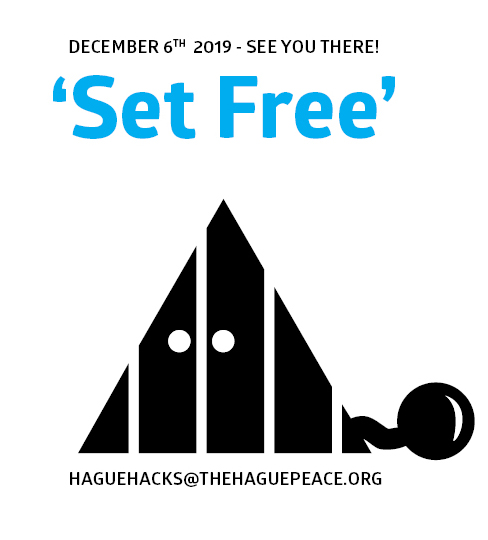 After the discovery workshops, enjoy a free and delicious lunch catered by Juni. You'll say "Mmm, mmm!" and "lekker!" when biting into the freshly prepared, organic and fair-trade lunch. Here, you can take some time to recharge, chat, and discuss what you've learned so far with fellow Festival goers. We will also have baked goodies by Bakker Vlinder, a Bakery in The Hague that provides opportunities for individuals with disabilities or limitations on the labour market.
After lunch, we will start with our ideation workshops. We will focus on taking the ideas from the discovery workshops to the next level. It is time to start problem-solving and exploring possible solutions. This step is incredibly valuable because it enables us to look beyond problems. It's important to test our thoughts and brainstorm on how we can use technology in different situations for different kinds of issues. We often work based on a discovery and ideation flow because it can lead to real and lasting results.
Last year, our Bangladesh workshop group identified and discussed the issue of online harassment against human rights activists. We have worked on this issue for the past year. We have conducted in-depth qualitative research about the experiences of human rights defenders who face threats of violence. In collaboration with Nextview, we have designed a concept for our minimum viable product of a web application that visualizes a Human Rights Defenders social media presence online to warn them of escalations in online harassment and threats of violence. This year, we hope there will be more ideas that can be built upon to use tech to support human rights globally.
After the pitches, we will provide snacks and drinks. You will have the opportunity to chat with others. There will be a musical performance by Culture Unlimited, which will capture some of the sounds and discussions of the festival into a song. And Buro BRAND will project their artistic interpretations on our video screens at the end of the day.
The festival might only last for a day, but the ideas certainly won't. This festival is not just about bringing people together for a day. It is about bringing ideas to life. If you want to be a part of that, get your tickets here, and we will see you on December 6th at the Hague Humanity Hub!
If you have any questions or comments, please get in touch with us via haguehacks@thehaguepeace.org. A special thank you to all of our funders, in particular to Impact City.
Article by Nina Nout